IIM Rohtak creates platform for Entrepreneurial takeoff with 'Udaan' 2014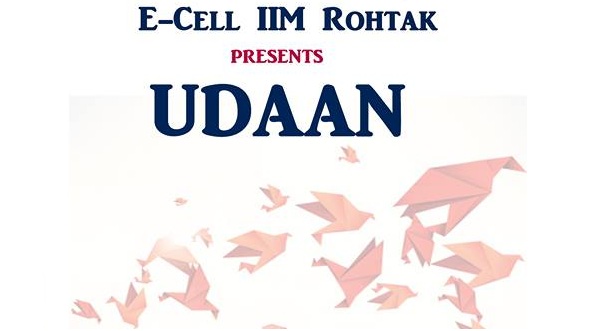 The journey towards the creation of a successful entrepreneurial venture begins with an Idea, a Passion, some Intuition, and most importantly, the Dream to make it big. This journey is not a cruise, but a rollercoaster ride that includes relentless hard work, unyielding spirit and constant struggles. "It is always the start that requires the greatest effort", said James Cash Penney. The future managers of IIM Rohtak, while recognising this fact, still aim to take that ride. The Entrepreneurship Summit, Udaan 2014 will be organised on 13 December to salute the spirit of entrepreneurs world-over, as well as to provide a platform for engagement between the students and industry.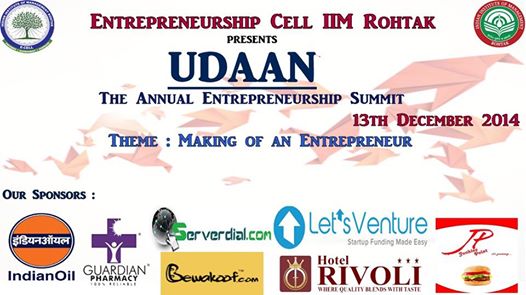 The 2014 edition of Udaan, themed "The Making of an Entrepreneur", is bringing together leaders from various domains to discuss the various aspects of the beginning of any venture. It aims at motivating talent and encouraging students to not just be 'job-takers', but 'job-givers'. The day long Summit will be host to an impressive list of speakers who will each share their experience in the cut-throat world of enterprise.
Udaan's flagship Event, Ignitus, has been instrumental in creating the buzz needed to make Udaan a resounding success. The inter-college B-Plan competition received an overwhelming response in its first phase with over 200 registrations from various IIMs, IITs and other B-Schools, as well as from young entrepreneurial talent from the industry at large. The final round of Ignitus will see 5 outstanding teams out of 52 contenders, battling it out in from of a panel of judges to win recognition of their ideas and take a step closer to realising their Dream. Mr Ashutosh Garg (Founder CEO, Guardian Healthcare Pvt. Ltd.) and Mr Prashant Sharma of LetsVenture will be part of the panel of judges.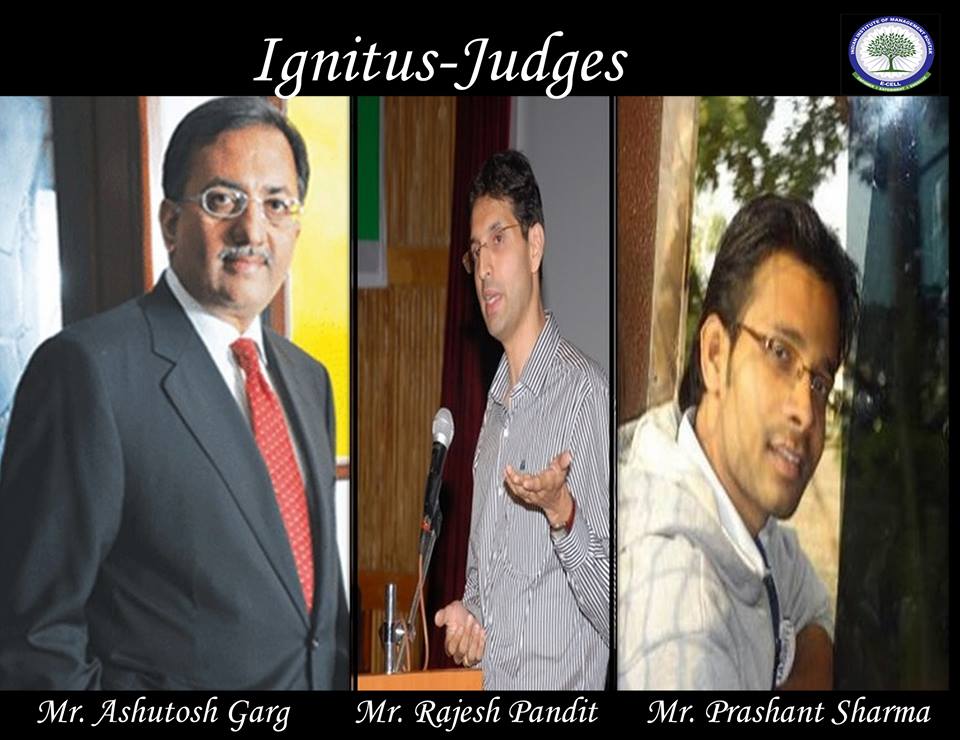 Mr Piyush Mishra, the eminent actor, lyricist, music director and scriptwriter, well known for his films like 'Maqbool' and 'Gangs of Wasseypur', will be present to encourage the participants and discuss the artist's perspective on entrepreneurship.
There will also be interactive sessions with several other entrepreneurs who will each bring in their personal and professional growth stories, and help the students and other participants in understanding what it truly takes to spread your wings and fly. Mr Pradeep Gidwani, an entrepreneur with names like The Beer Café and The Pint Room to his name is one such speaker who will be attending. Mr Akshay Saxena, President and Co-founder of Avanti Learning Centres and Mr Anshu Gupta, founder of 'Goonj', who have both started successful ventures that fulfil some societal needs, are also eagerly awaited.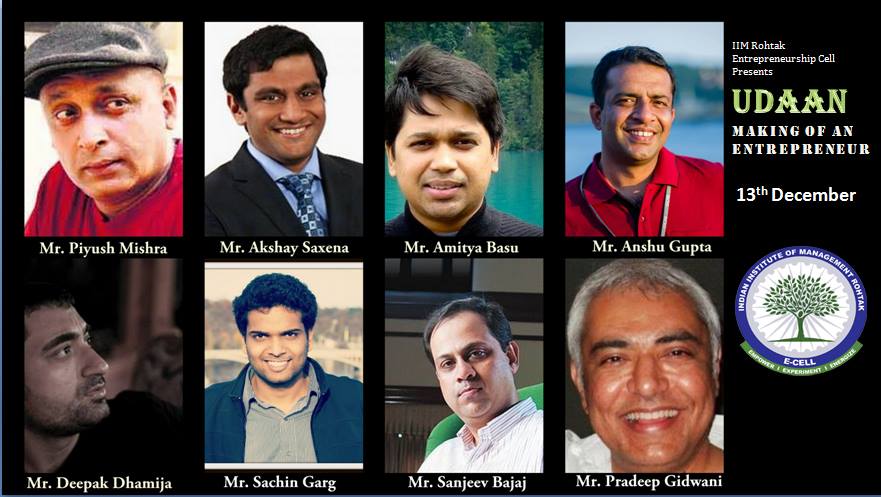 Following the interactions with these highly motivational individuals, there will be a panel discussion on the topic "Following the trend- the loopholes and the fall-through", that will seek to analyse the behaviour of start-up enterprises to follow the myopic trend of trying to earn easy profits by grabbing at the same market, eventually leading to many failures. Mr Sanjiv Bajaj, MD, Bajaj Finserv and Mr Sachin Garg, Founder, Grapevine India are expected to bring in new perspectives to the topic.
Entrepreneurship has long been touted as the order of the day. Yet it takes a spirit of conviction to withstand the withering inferno and emerge a triumphant phoenix. Not all people will become entrepreneurs, but the ones who do, will most likely be the ones who know the things that will be the focus of 'Udaan' this year and the years to come. With these words we take the first steps, and we thank those who are there to help and guide us, to the ones who point out the many bumps along the road, so we may be better prepared for what is to come.
'Udaan' 2014- The Entrepreneurship Summit, IIM Rohtak (Organised by Entrepreneurship Cell, IIM Rohtalk)