IIM Rohtak Wraps Up Final Placements With 12.5 Percent Increase In Average Salary
IIM Rohtak has concluded its final placement process for the batch of 2014-16. The institute witnessed an impressive participation of a multitude of companies across varied domains. The 145 students' batch successfully availed opportunities in diversified profiles and across various functions in the organizational setup. A total of 48 companies participated in the final placement process.
The year saw the institute strengthen its relationship with 30 past recruiters and established relationships with 18 new companies. Some of the prominent brands that recruited for final placements were JP Morgan Chase, Arcesium, ICICI Bank, BPCL, Yes Bank, Idea, Cognizant, Wipro, Maruti Suzuki, Actuate Business Consulting, Amazon, Indus Valley Partners, to name a few.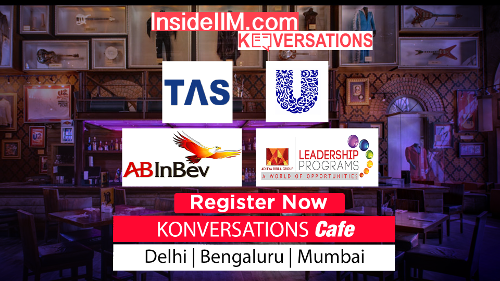 The highest salary stood at Rs 18.30 lakh while the average compensation was Rs 11.78 lakh. Compared to last year, the average salary rose by 12.5 percent.
The batch diversity in terms of gender and work experience was appreciated by the industry. This also reflected in the offers rolled out spanning across the major domains of Finance, Marketing, Operations, Information Technology, General Management, Consulting and HR. Various startups offered profiles of Business Development, Strategy Design and Execution, reinforcing their belief in the strategic acumen of IIM Rohtak students.
With 35% of the batch opting to build a career in Marketing and Sales, IIM Rohtak yet again proved its marketing prowess. Recruiters offered marketing profiles with roles spanning across Market Research, Services Marketing, Brand Strategy, Sales, Rural Marketing, B2B Marketing, Advertising etc. Prominent companies that offered jobs in this domain included Amazon, General Motors, LAVA, Maruti Suzuki, Tata Steel, BPCL, ICICI Prudential, Birla Sunlife, Mafatlal, SBI Cards among others.
Financial sector remained one of the prominent choices of students with a diverse range of profiles offered. Opportunities in Financial Modeling, Investor Communication, Retail Banking, Trading, Corporate Finance, etc were offered. Prominent companies recruiting in this space included JP Morgan Chase, Bank of America, ICICI Bank, American Express, HDFC, Ratnakar Bank Limited, Indus Valley Partners and SBI.
Information Technology also emerged as one of the sought-after domains, with eminent companies such as Wipro, Cognizant, Infosys, Mindtree, Accenture and MAQ Software offering diverse roles.  The roles of Business Analyst, Associate Consultant and Transition Analyst were offered in this domain.
A substantial percentage of students chose to build careers in Operations and Consulting. Some of the prominent recruiters that offered profiles in operations domain were Amazon, India Mart, L&T, JDA Software and ICAP Shipping. IIM Rohtak students also bagged offers with renowned names operating in the general and niche consulting domains. The prominent recruiters offering consulting roles included the likes of Actuate Business Consulting, KPMG and Cognizant Business Consulting.
The resounding success of placement season further bolstered the stature of IIM Rohtak as being among the leading B-schools in the country. On the wrapping up of placements, Dr Atanu Raksit, Director, IIM Rohtak, congratulated the students on their impressive performance and Dr Praveen Ranjan Srivastava, Chairperson, Placement Cell, encouraged the students to perform beyond the expectations of their employers.