IIM Shillong – An Amazing Experience In The Clouds
Indian Institute of Management, Shillong or IIM Shillong as it is widely known as is nestled in the lap of nature, in the Scotland of East, far away from the hustle and bustle of a metro city. Yet it is full of life and enriches its participants with life experiences which are unparalleled. From the day, a participant decides to join IIM Shillong after going through the gruelling selection process, the learning starts. First, it is about moving out of one's comfort zone. The northeast part of India is relatively less explored than other parts of the country. People perceive it to be a far-off place, a different altogether even when the culture over here is a forward-thinking one, and this place is relatively far from political and other tensions. This creates a sense of being a part of a family amongst the participants as everyone is far from their hometowns. This feeling percolates down to the way of life of participants here at IIM Shillong as everyone supports, motivates, help other participants in ways unimaginable at other institutes. Also, since the batch strength is quite low at IIM Shillong hence it gives a golden opportunity to its participants of networking, and that too not only in one's batch but also across batches. Participants at IIM Shillong know each their batchmates and senior batch participants personally. Even alumni make a special effort to help current students.
Apart from the getting to nuances of business from eminent faculties in the classroom, IIM Shillong equips its participants with real-life management skills as this is a completely student-driven campus. The students of IIM Shillong are the custodian of its reputation and by being a part of any student body is an enriching experience. Students learn actual stakeholder management as they have to arrange for all the activities held on the campus. Students handle everything from finance, operations, and marketing of the event and have full autonomy of the events.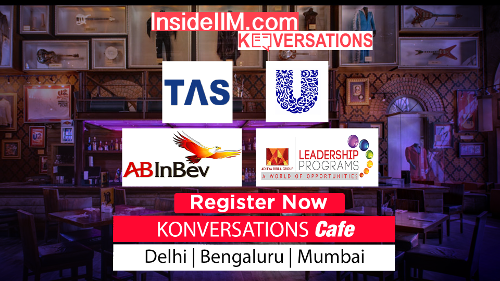 The other thing which makes IIM Shillong unique is exposure to a completely different culture. Meghalaya is a matriarchal society, and the set of problems here are different due to location and culture which prompts the budding managers of IIM Shillong to take cognizance of this in all the decisions that they take. This will be more helpful in future once students of IIM Shillong become the key decision maker in an organization. Also, due to the serene weather here at Shillong, students easily relate the impact of pollution on their home-cities and challenges them to think of ideas for the sustainable growth of the planet. Meghalaya, in general, is under-developed but is blessed with natural resources. Hence, this place tickles the entrepreneurial instinct of its students and students come up with ideas that can change the world
Overall, studying at IIM Shillong is not just enriching but is a lifetime experience. One that not only helps you to learn business fundamentals but grow as a person and as a manager.
Which ABG company will you work for?
I would like to work for UltraTech Cement. The manufacturing sector in India can uplift the country, and also there is a huge scope for domestic players to lead the development of neighbouring countries. With my prior experience in the manufacturing sector, I have a fair idea of nuances in a core manufacturing industry and would be able to contribute towards the growth of the company. UltraTech has been consistently posting impressive sales and profit figures which demonstrates the strong brand value that the brand commands in the market. UltraTech is also aggressively acquiring other players like JP assets which shows the commitment of the top management towards the growth of this business which also provides a better prospect for an MBA graduate.
Shankhadeep Roy
PGP 2nd Year
IIM Shillong