IIM Shillong – Batchmates Who Have Become Family
1.
NAME – Mansi Khandelwal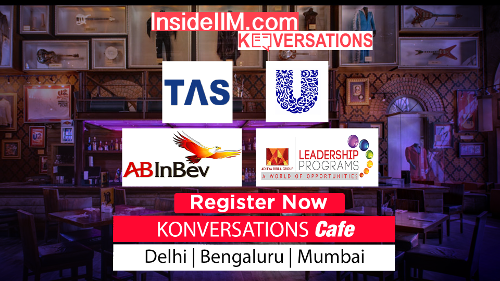 Meet Mansi. She is a financial analyst turned marketing guru. The hectic IIM schedule does not prevent her from following her two passions, dancing and fashion blogging. From our Freshers' Day to that of the juniors, her sways and dance steps have enthralled many. A member of the marketing club of IIM Shillong, the knowledge and skills she gained helped her succeed in her internship in Britannia. What makes her stand apart is her perseverance, she carried around an injured leg and was not able to dance. Therapy took months and she was cut off from something she loves. Yet, she did not despair. She rode through the tough times and soon got back to her passion.
2.
NAME – Varun Thota
The playboy and professor of the batch. A big mystery is how he is single, with girls swooning all over him. A finance pro, he cleared FLIP with flying colours. Some people postpone studying to the last minute. But not this guy, he finishes his studies well before time and then takes classes for the entire batch. I can put my hand to my heart and say I have passed in multiple finance subject because of this guy. It was his love for finance that led him to do an MBA. Most of our batchmates (especially the girls) are glad for that decision.
3.
NAME – Ashish Bankar
The Prakash Padukone of the batch. If you're looking for him post class hours, odds are better of finding him in a badminton court rather than in his room. Come rain (Shillong gets plenty) or shine, he never misses his daily practice. His dedication and work ethic are simply unmatched. This sounds quite crazy, but he goes to play badminton even during exams. Our exams are compact and offer very little breathing space. This guy has earned my envy and respect, majorly the latter, by easily managing his academics and passion.
4. 
NAME – Akashdeep Vimal
"Halko Mei Lo" is his oft uttered phrase. It loosely translates to "take it easy". That's his philosophy in life. Be it any travesty that he faces, he takes everything coolly. No slipping into depression or getting angry. He is the role model of keeping emotions away while making rational decisions. Disappointment for him never lasts. I'm constantly amazed as to how he does not get bogged down by the unhappy things in life. He lives life as one should, happily and peacefully.
5.
NAME – Kaustubh Bhagwan Tarmale (Late)
A braveheart, a hero. Words cannot do justice for this great guy's selflessness and bravery. He passed away by drowning, after saving 3 of his cousins who were swimming in a river. Upon hearing their cries while drowning, he bravely jumped in and saved all their lives. Alas, he was pushed by the currents and drowned to his death. His death was a shock to all of us. His infectious smile and bushy hair were a common sight in the boys' hostel. His energetic steps lit up every event in college. Always helpful, he used to frequently give out a patient ear to anyone who wanted to pour their hearts out. His fear of a study group member of his would leave us laughing till our tummies ached.
Dear Kaustubh, you will forever live in our hearts.
 'Which ABG company would you want to work for and why?'
I would like to work for Madura Fashion & Lifestyle, a division of Aditya Birla Nuvo Limited. The company has a brilliant brand portfolio that encompasses all age groups and economic sections. It is an amazing house of brands, managing so many brands like Louis Philippe, Van Heusen, Allen Solly, and Peter England effectively, without the brands cannibalizing each other's sales. As a marketing enthusiast, I have studied about Madura extensively and believe working in this particular ABG Company will provide me skills and experience I would not be able to get elsewhere. I would learn how to manage multiple brands at the same time, while keeping in mind different target segments and distribution channels.
Sabreesh Sekar
PGP 2nd Year
IIM Shillong