IIM Shillong – A Beauty In Clouds
Indian Institute of Management Shillong has been nicknamed as the "Campus in Clouds". It is one of the most beautiful campuses across the nation and is surrounded by East Khasi Hills of Meghalaya. IIM Shillong as can be said is the oldest amongst the new and newest amongst the oldest. The institute strives to become a role model for the new IIMs showing them the path forward and is also bringing a new school of thinking to the existing structure of management education established by the prestigious old IIMs. There has not been one day when this campus has failed to mesmerize me. The scenic beauty, the location and the weather all are meant to woo the ones who get an opportunity to study here or be a part of this campus.
One such beautiful memory which comes to my mind is the one where the majority of the batch saw the sunrise together. It was the penultimate day before a crucial assignment submission, and the entire batch was sitting together in their study groups to wrap up their presentations. The assignment had taken a toll on everyone, and everybody seemed tired and had almost given up. But then there was this moment when soothing first rays of the sun replaced the darkness of the night. I had witnessed one of the most beautiful sunrises to date. Suddenly, everyone had new energy and the beauty and the spirit of IIM Shillong had inspired every student to push their limits as the institute has done time and again. That was the first time I guess we all realized what the real essence of IIM Shillong is. Till date, I exactly remember how that had panned out. It still serves its purpose of inspiring when the tide is against me.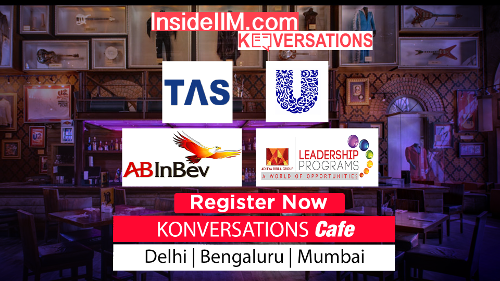 Aditya Birla Group
I would like to work for Aditya Birla Retail Limited (ABRL), the retail arm of Aditya Birla Group. The FMCG sector has had always attracted me since the time I joined the MBA program in IIM Shillong. ABG ventured into food and grocery retail sector in the year 2007, and since then they have never taken a step back. The hypermarket and supermarket model established promises growth in the coming future and with the acquisitions made in the last few years have given a platform to grow the business exponentially. This provides an opportunity for budding managers to learn and grow leaps and bound.
Shubham Jangir
PGP 2nd Year
IIM Shillong