IIM Shillong – Blessed With An Amazing Weather
I joined IIM Shillong on 21st June 2018, it's a beautiful campus surrounded by hills full of greenery, clouds embarking at you with their blissful presence, sunlight gazing at you with all its purity. My usual day at the campus starts with a morning breakfast after a grueling yesterday a new day awaits with new challenges and opportunities, I complete my breakfast at 8:45am and the class starts at 9 am and punctuality is paramount, you are late even by one minute the class door closes and you miss your class, every lecture of professor, every word he utters is extremely important as it is filled with knowledge and experience. The entire day at IIM Shillong is filled with classes, quizzes, competitions. Here five hours sleep is a rare commodity, which everyone dearly misses.
One thing that is unique about IIM Shillong is its natural beauty, situated in the abode of clouds, Meghalaya IIM Shillong is blessed with an amazing weather, which facilitates learning significantly as you don't have to worry about the frustrating heat that you experience in the other parts of the country in IIM Shillong You don't have to worry about that. Also there are so many beautiful sites for trekking, sightseeing. Another thing I like the most about IIM Shillong is that it is a relatively new campus that has a lot of scope for innovation and learning and its emphasis on sustainability is stand out among all other institutes. The culture here at IIM Shillong is enriching for both mind and soul as it instils you with positivity and exuberance. Another unique thing about IIM Shillong that the batch profile here is extremely diversified which makes it perfect for peer to peer learning as you can learn among your peers apart from engineers there are people form commerce, humanities, arts, VFX animation, CA's etc. Thus, these are some attributes which I believe makes my campus IIM Shillong Unique.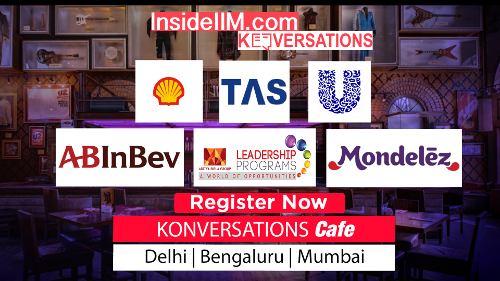 Prateek Nath
PGP 1st year
IIM Shillong