IIM Shillong – Brings Out The Best In You
It's one of the most beautiful place on earth. Rightfully called as the "Scotland of the East". I got an opportunity to witness it on 22nd June 2017, when I visited Guwahati for the first time. With a lot of excitement in heart coupled with the proud feeling of getting an opportunity to study in an IIM, I landed in Guwahati. The journey from Guwahati to Shillong is incredible and will give you a brief trailer of how beautiful Shillong really is.
Being from Mumbai, one of the Biggest metropolitan city in the world, I always used to wonder about living in a place like Shillong. How would it be? Will I be able to adjust? Will I miss everything a Megacity like Mumbai offers? Shillong is calm but not without its own adventures, I might make you sleep in its pleasant weather, but at the same time will make you work hard. It's the idea place to study, and learn important life lessons. It's quiet, far away from all the hustle and bustle of a city, but at the same time the college offers so much to you that you would feel that two years would still be less to learn.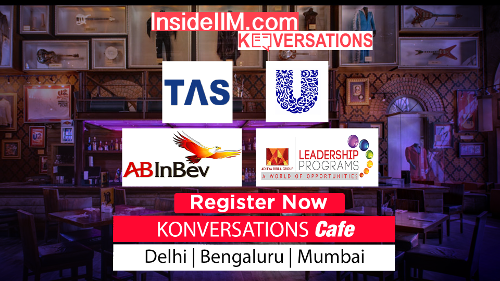 The student community is very important to learn well, others with their opinions and knowledge really enhances a person's perspective on things. IIM Shillong has the brightest 180 students from all over India to aid in each other's learnings. It is said that the first year of MBA in India is the hardest one and without a doubt it is. What's more, it is hardest not considering the substance but rather on the grounds that it tests your insight, as well as your capacity to fill in as group, your administration aptitudes, your consistency, your understanding and your capacity to deal with various errands together and that, is the manner by which these multiyear changes your identity to think and act like a pioneer. Furthermore, I can gladly say that IIM Shillong has been fruitful in acquiring that change me. Prior it was a weight for me however now I see it as an opportunity, prior it used to make me perplexed yet now it makes me energized. This is the change that IIM Shillong prides in.
Along these lines, the Shillong connection, the batchmates, the people and the work culture in IIM Shillong works in total to draw out the best in you and influences you to get ready for the real corporate world.
Which ABG company would you want to work for and why?
I would like to work for Aditya Birla Financial Services Group. The reason I chose this is my huge interest in Finance. I had this interest since my engineering days. I have also given CFA Level 1 and waiting for the result. The ABFSG ranks among the top 5 fund managers in India, and have presence in asset management, life insurance, lending, wealth management and others.
Kiran Banswal
PGP 2nd Year
IIM Shillong