IIM Shillong – The Campus In Clouds
The want to be the best is surplus is every existing soul, but very few get to be one. IIM Shillong has given me the opportunity to be the best business man I strive to be. The journey to the campus in clouds has been breath taking (pun Intended). Among the high hills and steep valleys lies the fountain of knowledge and experiences which quenches our thirst to perfection. IIM Shillong is the crown jewel of business schools in the north east of India. IIM Shillong is known for being one of the best sustainable campuses in the country, though the present campus is temporary, no slack is given to the implementation of lessons of sustainability that is taught with love and passion for the mankind.
The location of the institution has been the epicentre of many criticisms but I feel that's what makes it distinguished. Setting up of IIM Shillong has helped immensely the local communities and has given a new face to the northeast, I feel proud to be part of such a legacy.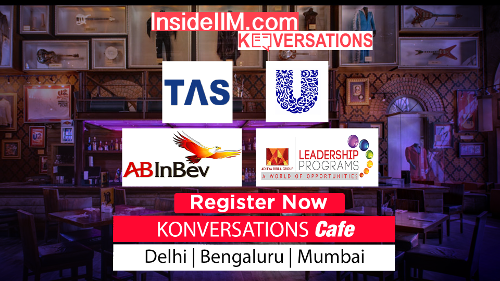 The residential campus is a greatly integrated with all the facilities one could imagine. The network connectivity is top notch and the hostels are well integrated with all the amenities one could ask for, from room heaters to regular housekeeping IIM Shillong never fails to make me feel at home.
Adding to that the immense cultural, geographical and educational diversity among the students helps one get acquainted with the different perspectives and motivates peer learning. At the end of two years in the campus in clouds, we graduate as more of a family and an even business graduate.
Aditya Birla Group
I have a keen interest in the finance sector and aspire to work in a core financial institution. Aditya Birla Capital (ABC) is one of the top financial institutions in the country which handles the financial services of the Aditya Birla group. Provided an opportunity to be part of such a prestigious company will help me grow in the field. Since the company handles financials of diverse sectors from life insurance to commodity broking to wealth management, the exposure offered is immense and will be a value addition to my professional.
Jagan Kumar
PGP 1st Year
IIM Shillong