IIM Shillong – CampuS In Clouds
What is unique in a campus? Is it the degree, a situation, the activities, the place, the people or just the tag unique? The essence of word unique lies in the fact that, it is, unlike anything else. Nothing is unique in this world when it is seen at a quantum level and compared to somewhere or something, it would definitely match with someone's or something's particular characteristic. Same is the case with my campus, when I tried to find uniqueness at a fundamental level I could find none. During the sojourn of finding the uniqueness of campus, an epiphany occurred to me, when a photograph with bird's eye view of IIM Shillong was found. A sudden realization that uniqueness lies, when an entity is seen as a whole, this exercise was a cake walk then onwards.
It would not be fair if this article only talked about the students, faculty, culture or as they stand in one of the top institutes of our country. I would more talk about the journey, this journey is special, not because it is associated with, and happened in an institute of an apex nature, or amongst the most congenial and talented lot of the country with lessons imparted by the virtuosos in their respective fields. This journey is from the institute to the curvy roads of North East, to the lush green mesmerizing scenic beauty of Scotland of East, where impressions are long lasting, and realizations are eternal. This journey is an element which is integrated in the fabric of this institute and is the fundamental reason which distinguishes each individual from one other despite being concordant. It is this uniqueness where we see the tripartite of mind, body and soul coalescing into a striking blend of characteristics and attitude which entwines us for the journey ahead.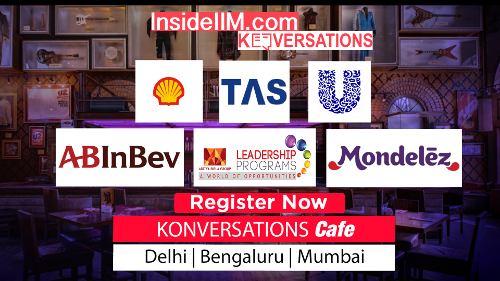 Every institute and individual are unique, we as a union respect each and every one and hence we believe the essence of education lies in the fact that it does not only help you earn but to yearn to become exceptional. I believe this tutelage of humility and compassion of INDIAN INSTITUTE OF MANAGEMENT SHILLONG makes me, my peers and our adobe in the clouds unique.
It is this uniqueness which would enable us to work in the great business institutions dedicated for the betterment of the society and nation. Where we can be an integral part of the section who foresees the sustainability as an effective tool for contributing to the future generation of the society.
Anshu priyadarshi
PGP 2nd year
IIM Shillong