IIM Shillong – The Campus In Clouds And More
Welcome to IIM Shillong – frequently called as the "Campus in Clouds". Being a student at IIM Shillong one enjoys the luxury of being on one of the most scenic and picturesque campuses across the country. Being hosted in the North-Eastern part of India, the students are exposed to the rich cultural heritage and the unique practices followed in the region. Students often take up initiatives to resolve the problems ailing the region.
IIM Shillong is one of the first campuses in India that has instilled 'Sustainability' as one of its core values. The PGP program is inaugurated by a week-long "Sustainability-Week" in which the participants are enlightened on how Sustainability is not only related to the environment but can also be applied in all spheres of business viz. Economics, Finance, Supply Chain, Marketing etc. The week ends with a trek which helps the students unwind and get connected to the nature. The campus also offers courses and electives that have a special focus on adopting sustainable business practices. As our Professor Dr Tapas Kumar Giri always says, Sustainability in an organization can only be implemented if the leaders are willing to adopt the practices. And at IIM Shillong we aim to groom the leaders of tomorrow who will bring about the change.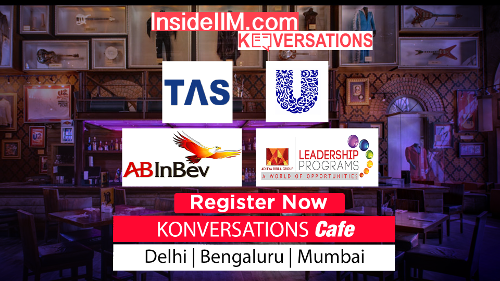 The college also has the privilege of having hosted Dr. A P J Kalam's. In the memory of Dr. A.P.J. Kalam, the college has started a student-driven initiative "Nurturing Minds" which aims to educate the underprivileged students of Shillong. The students become the torch-bearers of the vision of Dr. Kalam and spread the light of education. The college hosts events and conferences like the CEDNER to take Dr. Kalam's vision forward. The best way to pay tribute to the towering personality is to carry his work forward by contributing to the society and fulfill the mission he set out on.
Aditya Birla Group
Being a Finance enthusiast and having a keen interest in stock markets, I would love exploring the opportunity of working at Aditya Birla Capital Ltd. The company offers a diverse range of Wealth Management products along with Insurance and Financing products. The products offered are broadly classified into 3 heads: Protecting Solution (which hosts the various insurance products), Investing solutions (which hosts products pertaining to Mutual Funds, Real Estate Investments etc.) and Financing solutions (which provides financial assistance to individuals according to their needs). The Four pillars of Aditya Birla Capital namely Protecting, Investing, Financing and Advising helps its clients to attain their financial goals.
Venkat Vivek
PGP 2nd Year
IIM Shillong