IIM Shillong – What Has My Campus Taught
It has been one year since I walked into the halls of IIM Shillong, but I will be lying if I said I have gotten used to the charm of this place. I continue to be astonished by the vivid colours the setting sun leaves behind, by the smell of wet grass, by the comforting drizzling rain and the rare sunny days. There is always so much to discover here, nature, the cafes, the courses, and most importantly yourself.
When applying to B-School, hardly ever does one worry about the location. Our environment is something we all take for granted. I was quite like the average student in this respect. But my two years at this institute forced me to think otherwise. Each lecture, course or credit is directly linked to the environment and community around. From initiatives like Nurturing Minds that teach the local children, to the willingness to develop the society that each student cum budding entrepreneur expresses, this place sees it all. I personally have been through the markets to do case research, tried to teach the locals through college initiatives and discussed with any and every local their business ideas. I have seen first hand the potential the society here expresses. But mind you, they do not do it at the cost of their environment. The locals here express great regard for their society. They express contentment in their calm surroundings, pride in their rich culture and responsibility towards the health of their forests. Even though they come from humble backgrounds, the locals have so many lessons to teach when it comes to sustainability and compassion. The college supports and enriches this inter and intra community learning experience through its own community inclusive initiatives like CeDNER and the kick-off week of the program called Sustainability Week.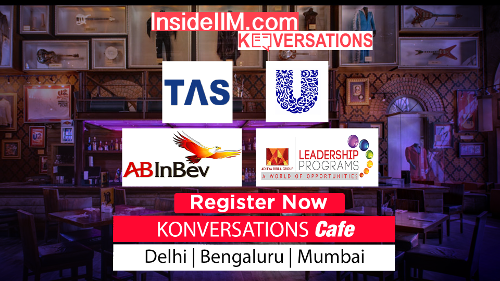 There is one other exceptional lesson IIM Shillong teaches you and that is the importance of taking initiative. While students of most other B-schools settle in pre-fixed, rigid environments, IIM Shillong students are made aware of the changes they can and should bring about on campus. They are taught to take ownership of what is lacking or neglected and encouraged to problem solve whenever possible. This practice is followed both inside the classroom when students are expected to discuss the course outline and outside the classroom wherein they figure out the means to their co-curricular ends.
Lastly, any discussion about IIM Shillong would be incomplete without a mention of its teachers. IIM Shillong has on-campus experts on a wide variety of subjects ranging from Behavioural Science to sustainability to all the generic B-school courses. They choose to act like facilitators to our learning instead of teachers teaching a passive student audience. Student rigor is matched by and often surpassed by their enthusiasm to ensure we learn to be best of our abilities. Due to the small batch size, it is easy to develop a one on one relationship with teachers which takes education beyond the stipulated course hours. Sooner or later the invigorating learning environment rubs off on even the most reluctant students and the class grows together.
All of this and so much more is the secret behind the massive successes IIM Shillong has achieved in the short decade since it began. And I believe I speak for the entire batch when I say this, it has been an honour and sheer pleasure to be part of this Campus in the Clouds.
Arjun V
PGP 2nd Year
IIM Shillong