IIM Shillong – Why And How I Chose My Campus | Nehul Agarwal
After submitting the final submissions of my 4th-year project and completing all the B-School interviews, I came back to my home. On one fine day I received a mail regarding the declaration of results of IIM Shillong at around 11:00 PM and I couldn't sleep the whole night. I was supposed to join the company in which I was placed in my campus placement after 10 days. I had worked hard equally for both. Within an hour I was clear that I will be joining IIM Shillong and now it was time to tell my parents about it. I didn't want to wake them up, so I waited till 6:00 AM. I can't forget how happy they were. I always wanted to join a reputed IIM and here I had a convert, a feeling of calmness crept in.
After two days I received a mail regarding NEXUS which is a platform where upcoming students meet the current batch and the alumni. I left for Kolkata to attend the session. Meeting my future family, I felt so happy and that happiness can't be explained in words.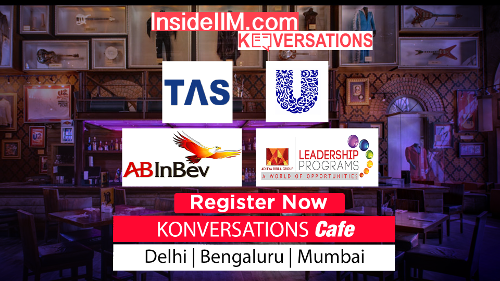 FIRST DAY IN CAMPUS
I understood the meaning of a student-driven campus for which IIMs are famous. Be it room allotment or registration, everything was done by the senior batch participants. When you see your seniors being so warm, you immediately connect with them. I felt a sense of family from the very first moment I entered the campus. The best thing about the campus is that there is a certain cosy feeling which anyone who comes to the campus will experience.
SUSTAINABILITY TREK
The Sustainability Trek or I should call it the great legacy trek of IIM Shillong was so much fun. The quietness of the jungle clear your thoughts about what you want to do it in the next two years of your life or for that matter in your entire life. The loudness and fun reassures that one who works hard, party harder.
Which ABG Company I would want to work?
I would want to work for Aditya Birla Capital Limited (ABCL) as it is one of the largest financial players in the company. I have deep interest in finance and particularly investment banking. As ABCL is the holding company of all the financial sector companies of Aditya Birla Group, I will have the opportunity to work in different domains within finance.
Nehul Agarwal
PGP 1st Year
IIM Shillong