IIM Shillong – Why I Chose IIM Shillong?
19th May 2018 was a very important day in my life because I got selected for the PGP programme in IIM Shillong which is a major milestone in my career. Since I am a fresher and I did not have much knowledge regarding various career options I could pursue, so I was in a dilemma whether to take up a job in my technical domain or to pursue a management degree. After speaking to various alumnus from reputed B schools and the seniors at IIM Shillong I have realised that technology and management go hand in hand. Also I have realised that if I take up a job in technical side and continue there for few years, my domain would be narrowed down because of core competence and there would be restricted growth in the higher positions. Also a person with mere technical knowledge will not be able to succeed in his domain without management skills. So acquiring these skills is very much necessary for one to succeed in their domain. I chose IIM Shillong because it is one of the top B schools in the country. It will provide me with a platform to interact with the pioneers of the industry, gain insights from them and also learn from their success stories. Due to the optimum size of the batch, peer to peer learning is possible in IIM Shillong.  The courses offered and the activities conducted by the institute will help me in the overall development of my personality. I always had a passion for finance and IIM Shillong is one of the top-notch B Schools offering very good Finance course. And also IIM Shillong has taken up various initiatives towards achieving a sustainable campus. IIM Shillong offers a sustainability foundation course, during which the students are taught the importance of sustainability. I am glad that I have taken the decision to join IIM Shillong. My journey at IIM Shillong, in the beginning, wasn't that smooth. One reason being that it was very different from my engineering college. There wasn't much emphasis on time management during my under graduation. Time management is one thing which I have learnt after coming to IIM Shillong. It took some time for me to get accustomed to the rigour of the curriculum. Now I find this rigour to be very challenging and it will definitely help me become a good manager. I feel once I graduate from this college I would become a well-organised person with better managerial and analytical skills. I am gratified that I have decided to join IIM Shillong to pursue my MBA.
WHICH ABG COMPANY YOU WANT TO WORK FOR AND WHY?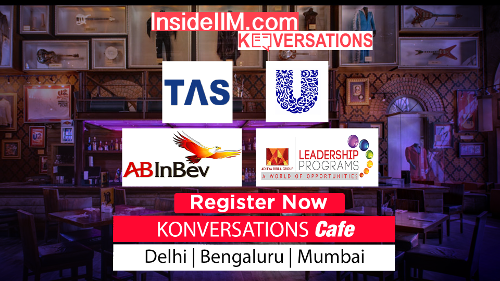 I would like to work for Aditya Birla Capital Limited (ABCL) which ranks among the top five fund managers in India. ABCL is the subsidiary for all the financial service businesses of Aditya Birla Group. I always had passion for finance. By working in this company I would get a good exposure of the industry. Aditya Birla Group offers leadership programs in finance. In this program, one gets to work in every field, so a lot of knowledge about each field can be obtained. ABCL is committed to provide various services like wealth management, online personal finance management, life insurance and many other services to its retail and corporate customers. I would like to work in one of these services provided by ABCL and gain as much knowledge and experience I can gain.
Madhulika Bandhakavi
PGP 1st year
IIM Shillong