IIM Shillong Class Of 2017-19, A Family For Life
"Everyone has a story to tell,
Some are written in books,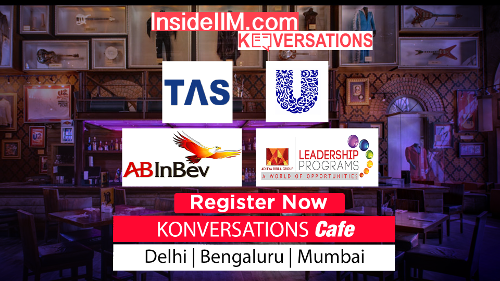 Others are confined to hearts…
Some are sung as songs
Of Fire and Ice,
some die, buried
In a burnt frozen heart…"
Term 1 of the new batch of 2017 recently concluded. A plethora of emotions surrounds everyone as they realise that we are one term closer to becoming the future managers of various organisations. Three months ago, 178 individuals joined a college situated in the north-eastern region of the country. Today we live as a family. Every family has a story of its own, a lot has happened during term-1, some of the stories will be passed down to the coming batches s our legacy, some will stay confined to our hearts, to be remembered and cherished, bringing a smile to our faces on nostalgic days.
"Some praise, the victories
of glorious knights and warriors,
some pain with sorrow and despair
of all that depart…"
Any legacy we pass on, is incomplete as long as it fails to account for the "Leadership and Communication" class which took place in the middle of the term when we voluntarily shared our life stories with each other, about who we are, and it was the first instance where the individuals had a mutual feeling of family. An uneasy feeling creeps up my spine when I think about all that was said in the class. Anyone and everyone who thought that they had faced hardships in life stood corrected. The most cheerful people of the batch had the darkest and the saddest stories to share. The strength with which they spoke shook all of us, and it takes a lot of strength to share. Participants shared the reasons due to which they have moved out from the comfort of their lives to studying management. For all those skeptics who think management is about profit and loss, and who earns more, it's not, it's only about sustainable growth and who earns more. The strength in the voice of participants, when they spoke of the love for those who have departed, is what has brought solidarity amongst the batch.
"Tales of solo success and fame
Search one and find a dozen.
It's what we achieve, together
is what sets us apart…"
Each one of the 178 odd peers bring something unique to the family. Every individual has a forte, and they excel in a multitude of domains. But, the batch is not about the individual elements, we live as a family and function as a single entity. Learning never stops at IIM Shillong and work never ends. No single person can work one everything alone. It's all about those "Dark Knights" who rise in the hours of need, teach the whole batch during the exams and share what they know. Classes filled with participants and someone from amongst us taking a crash course in the subjects for those who lagged behind during the term. IIM Shillong is not an organisation but, an organism with all of it working toward its common goal. A goal that we succeed – together.
"Life is but one big mystery
successful ones are cheered by history,
friendship and family are what you earn
It's a mix of both, hard work and art…"
It's not all work. As the Cliché goes, we work hard party harder, maybe a bit too much. This comes from a person who has lied hours, awake, staring at the white roof, listening (enduring) to the music coming from the hostel corridors. Celebrations in IIM Shillong are 'grand.' It could be the freshers' meet, the Teachers' Day celebration, Dandia night, Corporate Conclaves or the Dahi Handi celebration. It hurts to fall 10 feet on your back, while trying to make a human pyramid and before you can consciously realise the pain that you are in three more people come falling on you. But, it helps when 40 others are there to pick you up, even though they leave you aside so that someone else can fall this time. In a Corporate Conclave, a speaker picks up the guitar in reminiscence of his college days, and we flock like ants on sweets, to hear him play, to cheer him play. Everyone's passion finds its place in our batch.
We are a lot of diverse individuals, clueless about the chaos that lies ahead. Everyone came here alone. But, as long we are here, and even after that, we are a family.
"A lot of stories here to tell,
and far more to create still,
When asked about 'us', I think
"where do I start…" "