IIM Shillong – College In Clouds
IIM Shillong is a huge administration school in the whole upper east. The climate and the way of life of a place like Shillong influence the IIM to encounter far more gainful. Being one of the more established IIM's, the school pulls in the best ability from different parts of the nation originating from assorted instructive, social and geological foundations. Shillong is mind boggling as a place in the way that everybody and everything in Shillong rests at ten just with just IIM Shillong being alert. Shillong is far from the cutting-edge universe of Ola and Uber and Zomato and Swiggy it's simply conventional. Likewise, an immature upper east gives an abundant open door for a plenty of enterprise thoughts as this is an unexplored market with innate difficulties and openings.
Scholastic meticulousness is an over-utilized word with regards to the IIM culture, however here it is apropos utilized. We can have classes from 7 early in the day to 12:30 in the night and weekdays and ends of the week don't make a difference. What makes us novel that the sole focal point of organization is on scholastics and it's solitary the understudies that step up with regards to create ourselves comprehensively and not simply scholastically.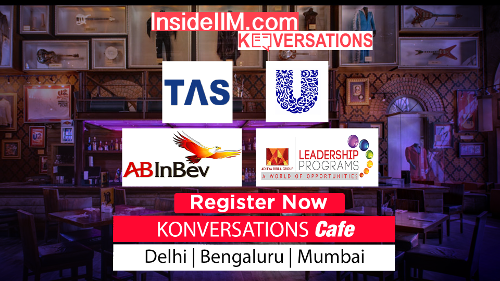 Our outcomes in different corporate rivalries and grants have reported IIM Shillong at the national stage. We may be the seventh IIM with regards to our age, however, we seek to best with regards to rankings. Whatever difficulties we look all over are many particularly strategically given the territory we comprehend and make sense of it as opposed to giving the organization a chance to deal with it. Our outcomes in bury IIM sports fest have additionally reported IIM Shillong in the games hover of IIM's. We are not simply one more IIM in the nation, we are IIM Shillong, and we are pleased with it.
Which ABG Company would you want to work and why?
I would long to work in Aditya Birla Retail Ltd. The reason behind this is in two folds – What I could be able to contribute and what I could get for my own personal development. It would be prestigious for me to be associated with a renowned brand and the career prospects offered are enticing.  I feel I can contribute the most to ABRL as that is where my passion and skillset match. I have a great affinity for marketing roles and that is where I see myself in the future.
Sindhura Siravan
PGP 2nd Year
IIM Shillong