IIM Shillong – Convenient Locational Disadvantage
IIM Shillong has been set up in the year 2007 with a vision of providing good quality management education and research in the North Eastern region of India. The decision of coming up with an Indian Institute of Management in the North East was unanimously taken by the Union Minister of Human Resource Development along with the Chief Ministers of the North Eastern States in the Review Meeting held at Shillong during June 2004.
There have always been speculations regarding it's growth and effectiveness as an IIM in the region and also otherwise. Year after year, there have been students removing the college from their 'go-to' list, and the reason more or less is a locational disadvantage.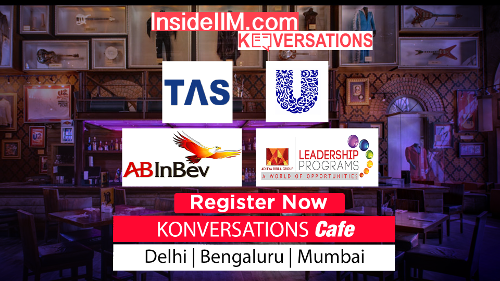 After being here for a year now, I would like to analyse the location of the college based on various factors:
Connectivity:
The college is situated in the middle of the state capital, Shillong. The m ost convenient way to reach the campus is to reach Guwahati via air, and then take a taxi/helicopter to Shillong. The road from Guwahati – Shillong is considered one of the best roads of the area. More about the same is written by OneDrive in their test drive experience which is available at http://overdrive.in/news-cars-auto/features/best-driving-roads-guwahati-to-shillong/
Safety:
Meghalaya is the only state after Punjab, where AFSPA have been removed in the country. This itself tells a lot about political and military safety in the state. Also, the recent issue of curfew and Sikh agitation has died down long back. In my opinion, this is one of the safest place to move around alone.
Growth:
IIM Shillong, as was set up for North East development does have a sense of service towards North East embedded in its values. The college tie ups with the State Tourism to sponsor Golf Cup, which witnesses various corporates coming down to play golf in Shillong Golf Course known as the 'Gleneagles of the East', is the only natural golf course in the whole of Asia. The tournament, first of its kind for any business school in India, is a unique and well-woven event that facilitates industry- academia participation and encourages professionals to "Look East".
Future:
IIM Shillong is will be shifting to the new campus, with all the internal infrastructure and facilities made available to the participants. The campus will be spread over 120 acres.
There will be ample space for multiple class rooms, hostels, mess and faculty quarter. Currently, the only locational disadvantage it has is a small campus which does not accommodate the growth plans of the college.
After knowing what it is to live in IIM Shillong, knowing about the advantages and disadvantages I have come to accept the fact that 'Locational Disadvantage for IIM Shillong is more out of convenience than reasoning'.
Aayushi
PGP 2nd Year
IIM Shillong