IIM Shillong And My Crazy Friend
One should be sure about what he wants to do in his life, what and how he will achieve those goals andfor me it is MBA so I gave CAT to get an MBA from one of the top business institutes in the country, and after the CD-PI process finally I am able to convert IIM Shillong. And I will always remember that moment when the driver pull over his taxi in front of IIM Shillong main gate, and I was amazed to see the place and realize why they call it the 'Campus in the clouds'. I was with my family and they loved the campus and environment here in Shillong.
First thing which happened as soon as I enter the campus, I was allotted a double occupancy room and I was keen to find who my roommate is as I already saw his baggage and stuff in the room, also my family wanted to meet my roommate but he was not there in the room. From somewhere I find out that his name is 'Arumuga'. From his name, I started imagining that he must be from south India and must be a tall dark and muscular guy with beard and moustaches.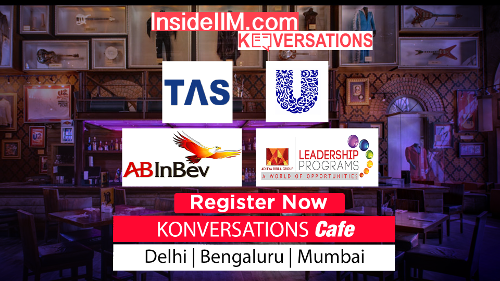 It was getting late in the night and my family had to get back to their hotel as the situation around the city is not good as curfew is still going on during the night. And then when I get back to my room, I finally got to meet my roommate 'Arumuga Vinayagam S', he was certainly not what I thought he would look like. He was just like me, a thin medium height guy more or same looks like me with the only difference is that he did not need to take 6 tablets and syrups three times a day, and soon my family is also there in the room eager to meet him. But what happens next is kind of a shock for my family that their son got a roommate who can't speak and understand Hindi and as my family is not that good with talking and understanding English their all hopes they had from the beginning of this trip (they were very eager to talk to him and want to know him) came to an end. Later I found out that he is the only guy in our batch of 181 PGP participants who can't speak and understand Hindi. So for my family, it's like what are the chances (that 1 out of 181 guys cannot speak Hindi and they wanted to talk to him very much and very eager to know him and his family also). But sometimes it's the destiny which you can't change and for me and my family, it was my non-Hindi speaking roommate.
I adjusted myself from a Hindi speaking guy to an English version of myself to talk to him. Now we are very good friends even though sometimes there is a communication gap between us because he likes to speak Tamil and I prefer to talk in Hindi but we are trying but as we are roommate and there is a code of roommates or we will make one. For the next 22 month, we will try to teach each other our own languages and maybe will get a success in that. My friend may not be crazy yet, but he is one of a kind and we will explore our craziness together in the time coming ahead.
Which ABG Company I want to work for and why?
The company which I want to join in ABG is 'ADITYA BIRLA IDEA PAYMENTS BANK LIMITED'. The reason why I want to be a part of this company is that today banking is one of the most diverse sectors to work in and I come from a background where my father is working in banking sector for more than 30 years. On talking about my interest in this sector, previously I had cleared the preliminary and mains examinations for the Regional rural banks and qualified for the interview process but somewhere I know that I want to do an MBA and want to explore the banking sector in a much better way and for that I think that 'ABIPBL' will be a perfect platform to start with and it will give me opportunity to work in the world of digital payments banking and finance and Government of India is also trying to provide simple banking facilities to every citizen so it will be an honor for me to be a part of this initiative to simplify the banking facilities for every Indian.
Abhishek Arya
PGP 2nd Year
IIM Shillong