IIM Shillong – What Is Differentiating?
My campus IIM Shillong is unique in a unique way, it is a management campus situated in such a part of the country which witnesses very less amount of business activity. It won't be wrong to draw an analogy of our college with Las Vegas to underpin the fact that both are the hub of something which is rare and scarce in its vicinity. The very fact that we are physically far away from business hubs of India, makes us responsible for the region and people. As a responsible B-School graduates we always seek and strive for upliftment of our logical and strategic abilities which when clubbed with our management knowledge, can be used for the growth and progress of our organization and eventually our society.
There are two things which differentiates us from other respected institutions. The first one is CeDNER (Centre for Development of North Eastern Region). This is a program which focusses on the local problems and challenges faced by the people and planning strategy to solve the problems. The purpose of the program is to respond to the local needs and make the facilities of the Institute available for the training of the local youth. It has been proved time and again that opportunities lie in the core of a problem, so this effort of ours to look for and solve the local problems has moulded us to not only solve problems in hand but also to leverage the opportunity lying underneath for a greater good.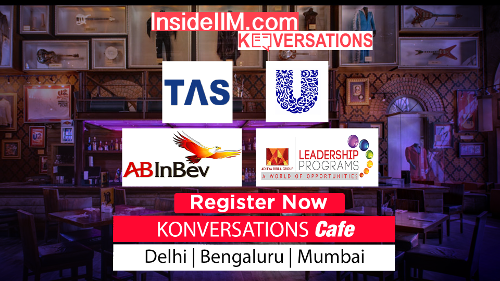 The second initiative of our college which distinguishes us is Nurturing Minds. This is an initiative inspired by the thoughts of Dr. APJ Abdul Kalam. He believed in "Education for all" which has an underlying principle that if anyone or everyone who is capable of teaching or sharing his or her knowledge teaches to those who can't afford education, then we as a society get educated and flourish. Keeping in mind this thought, we at IIM Shillong teach children. This not only shows our commitment towards giving back to society but also highlights our walk the talk nature. I personally believe this is the most important characteristic of a person to possess honesty and integrity.
Our culture of inclusion is very much similar to that of Aditya Birla Group which is "To deliver superior value to our customers, shareholders, employees and society at large". Here at IIM Shillong we also strive to provide value to our fellow students, college and society. This is what sets up apart.
I would like to work for Aditya Birla Capital Limited because I believe finance is the most suitable tool for upliftment and inclusion of people in our society by helping businesses grow and including people in the formal economy.
Diptanshu
PGP 1st Year
IIM Shillong