IIM Shillong – A Diverse Experience
IIM Shillong is a verb, it is constantly buzzing with activity. Everyone is always doing something. However, that little something that they do, is what makes them the amazing managers, that they wanted to be. I arrived at IIM Shillong on 23rd June 2017. I have always heard b-schools calling themselves as student driven and for me, it was just another term. The moment I entered IIM Shillong, I truly realised what a student driven Institute means. Right from our onboarding, hostel room allocations to guiding us on the rules and regulations of the college, the second-year student helped us throughout without expecting anything in return other than us dedicating our life to the betterment of IIM Shillong.
Soon after, we started with our foundation course on sustainability, which is by far the most innovative and intriguing curriculum to be inducted by any IIM and which focusses on breeding managers who strive for the sustainable development of the society and the economy. IIM Shillong emphasis on building managers of character is truly unique. And probably this is the reason why our great former President Dr. APJ Abdul Kalam was attracted towards our institute.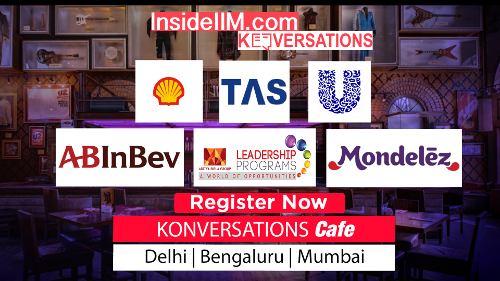 Kalam Sir and his philosophy drives IIM Shillong even today and this college is determined to carry forward his legacy and spread his vision through an initiative called "Nurturing Minds". It is a student driven program aimed at coaching students through unconventional methods. The volunteers used innovative teaching aids and utilised the infrastructural facilities available in the classroom to make the session fun and informative. The objective of the initiative is to connect with the local community, give back to the society and carry forward Kalam Sir's love for teaching.
Another unique thing about IIM Shillong is the Golf Cup. With a view to connect top corporate professionals, esteemed government officials, local figureheads, and professional golf players with the management academia in a leisurely setting, IIM Shillong hosts its flagship event with the help of IIM Shillong Amateur Golf Club and the Student Council on the scenic Shillong Golf Course, known to be one of the few natural golf courses in Asia. IIM Shillong is the first and only Indian B -School to host its own Golf Invitational Tournament with the first edition convened in the year 2009. Golf training sessions are also conducted at the Shillong Golf Course for interested participants of IIM Shillong throughout the year.
Which ABG company would you want to work for and why?
I would want to work for Ultratech Cement in the future. I have already worked for Shree Cement and therefore I feel that I understand the nuances of this industry quite well and will be able to adapt quickly. I also believe that Ultratech is outperforming its peers in various aspects- valuation parameters are quite good be it the price to earnings ratio, amortization and depreciation ratio or enterprise value to earnings before interest. It can also be seen that capacity addition is going on in full force by acquiring assets of Jaypee Group and Binani. Also, Ultratech has pan India presence unlike its peers.
Pranav Kumar
PGP 2nd Year
IIM Shillong