IIM Shillong – An Engaging Beginning
The journey started as I entered the doors of the college, naïve and ingénue, mesmerized by the beautiful lush green campus. Right at the steps of the college I found my seniors accompanying me for the admission process, which was carried out by the students of the admission committee, thereafter to my hostel room and also guiding me on the rules and regulations of the college. Through this I understood the actual meaning of a student driven college.
Soon after, we started with our foundation course on sustainability, which made me realize that without sustainability, economic stability and social cohesion cannot be achieved and IIM Shillong is one of the very few institute that not only talks about sustainability but follows it religiously in many ways. At the end of the one week course we were taken on a trek, which was without a doubt, one of the most memorable experiences of my life. A walk across the mountains of Meghalaya and the sacred forest helps you calm all the commotion in your mind and enables you to interact with yourself.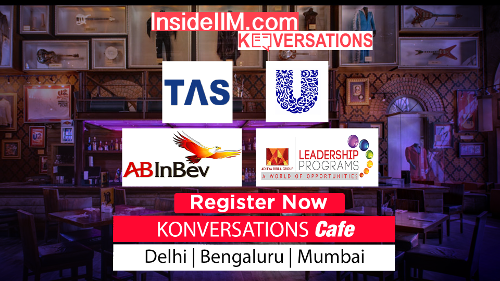 Going forward during the ice breaker sessions I learnt about the diverse educational backgrounds of our batch which will give a huge advantage as major part of learning is through peers. Also the gender diversity of our batch with 72 girls in a batch of 186 is commendable and one of the highest among all other B-schools in the country. All said I am extremely excited about the journey forward in IIM Shillong, which is one big family, and as I count the good decisions of my life I count IIM Shillong twice.
If provided an opportunity to work in the Aditya Birla Group, I want to Join Aditya Birla Capital Limited, one of the largest financial services players in India. I have a very keen interest in asset & wealth management and sticking to my interest I want to be one of the 14500 employees working in a company with a strong presence across the asset management, structured finance, project finance, wealth management, online personal finance management and various insurance businesses.
I consider myself an innovator and I would love to work for an organization that is leading the future of the industry. Company's priorities for ethics, teamwork and effectiveness match my own. What's most important to me is finding a place where individuals want to work together, as a true team, and I see that reflected here when I read the statements and speeches of employees working for long now in the company.
Aditya Birla Group
I am inspired by lines quoted by Aditya Birla Group chairman Kumar Mangalam Birla  that "it's not important to be born with leadership skills as it can be learnt by observation, positive attitude and determination." I adopted this in my life and I will be glad to work under such an inspiring leader in Aditya Birla Capital Limited.
Harshita Kabra
PGP 1st Year
IIM Shillong