IIM Shillong – Enthralling Ride
An abode in the clouds! It is a place that cannot be described in words but a beautiful and memorable experience for every IIM Shillong student. Living far away from our home towns, inhaling not just pure air but the unexplored paradise amidst clouds along with the best and diverse minds of the country. The picturesque scenic beauty gives one a break from academics and rejuvenates oneself.   Trekking on the hills helps me in my cardio routine and working on assignments & competitions has made me realize the importance and preciousness of time.
Experienced faculties and the diverse peer group always strengthen and motivate one to go the extra mile. To maintain our health, we have the mess where everyone tries to outperform others by showcasing their sprint skills as no one wants to miss the class which is quite often supported by our night canteen for all the nocturnal friends of mine. The campus comes to life in the evenings with clubs and committees, corporate knowledge sessions and learning key insights about the management across the globe.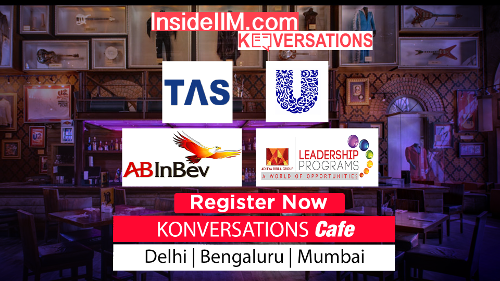 The college gives importance in moulding not just the leaders of tomorrow but socially responsible citizens by emphasizing on sustainability and implementing it in our everyday life. 'Nurturing Minds' is a program which is in line with a vision of our visiting faculty, Dr. APJ Abdul Kalam and we strive hard to work on his teachings and attain his goal.
One of the best, memorable experiences which I would like to share is during our legacy trek which was part of our sustainability course.  Although the trek was long but the bond which I built with my peers was amazing. We all ensured to take our friends along with us and not to let them feel tired and exhausted. It developed a connection which I think will be an asset not only for the next two years of the MBA programme but for our whole lives. We are not 181 students rather we are a family of 181 members who always help and support each other.
I think the law of attraction worked for me and I believe that I did not choose the campus but the campus chose me for its prestigious programme. Once you board this journey, the ride is beautiful with its ups and downs and a scenic environment.  Just being here for almost a month, it has now become my home.
Aditya Birla Group
If given an opportunity, I would like to work under Aditya Birla Capital Ltd. It has a diversified business portfolio of 12 areas. I am Chartered Accountant with 27 months of work experience and would like to be part of such a diversified and dynamic organisation.
Harsh Jain
PGP 1st Year
IIM Shillong