At IIM Shillong, Everybody Is Continually Accomplishing Something
Being the newest among the oldest and the oldest among the newest, IIM Shillong has created a niche for itself. The level of enthusiasm with which the students of IIM Shillong join the campus is unmatched. Many feel that the small batch size is a disadvantage but looking at it from an optimistic perspective, it facilitates more interaction and networking to such an extent that all the students know each other very well.
In our campus, we also ensure that the first individual to wake up makes sure that others are up too. Not only does it help us not to miss our classes but also makes us feel like a family – Home away from Home. Adding to that, we have a no-lock policy which works admirably for us establishing mutual understanding and trust.
While the profile of students admitted to each batch may differ each year, one thing is for sure that all the students share an ambition to make a difference in society. In our batch, we have students from diverse backgrounds ranging from Medical to Food Tech. The different thought processes coming together in class discussions facilitates in broadening our horizon.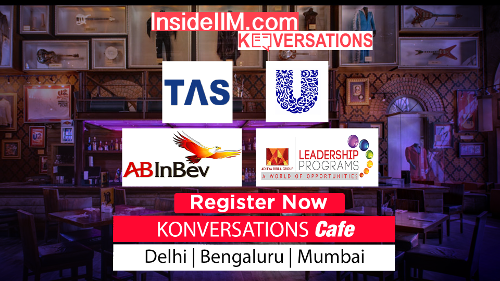 From the moment I entered the campus, along with the feeling of pride came in the sense of responsibility, the responsibility that after two years I will leave this place as a well-groomed manager heading a Multi-National Company. Being a student at IIM Shillong has also given me an opportunity to understand the culture of the North-East. Keeping that in mind, we are also made aware of the social responsibility of the aspiring managers. Each and every student of IIM Shillong turns out to be a socially responsible manager. To implement that, we are exposed to the importance of sustainability and how businesses have and can come up with products and services keeping in mind the depleting resources of our planet.
Additionally, IIM Shillong is the first Indian Business School to have its own Golf Invitational Tournament with the primary edition in the year 2009. With a view to associate with the best corporate experts, regarded government authorities and expert golf players, IIM Shillong hosts its flagship event.
For me, IIM Shillong is a verb, it is always humming with activity. Everybody is continually accomplishing something. Anyway, that small something that we do is the thing that makes us the astounding managers that we need to be.
Suyash Chaudhary
PGP 1st Year
IIM Shillong