IIM Shillong – Exploring The Art Of Storytelling And Leadership
"..And this is the story of how I almost killed a kitten – I guess curiosity did almost kill the cat!"
No matter how weird (and rather curious) the above line sounds, it might be hard to imagine that this narration and story was a part of our curriculum for the subject Self and Leadership Communication.  Pursuing an MBA surely does prompt one to step out of his/her comfort zone and try something new. And no day at IIM Shillong is spent in one's comfort zone. But the particular session in discussion, the one which according to me is one of the most memorable is the one in which each participant was encouraged to come to the stage and share his/her story. The content of the story wasn't important – one could go on and tell the class about their wildest experience, their biggest mistakes or even about their family.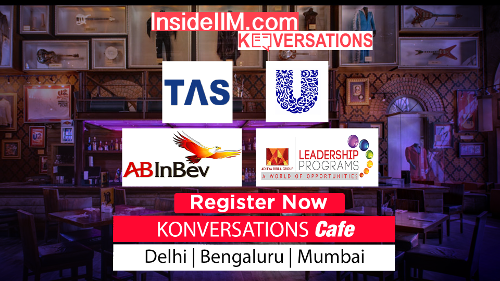 I remember the session being scheduled at 9 AM in the morning, which seems an uphill task for a first term MBA student who has just pulled an all-nighter. The session started with the instructor giving a brief idea about what is to follow in this particular session. This was an air of hesitation to go on stage and speak – after all we were 60 strangers from different walks of life who had just spent two months with each other – most of which was spent in achieving some task or another like completing an assignment, club committee induction and work or some competition. We knew each other as classmates, not people. But when the first person gathered the courage to go up the stage and shared his story, many other's walls also broke down.
From that first story, the class reached to the point when the one-and-a half hour session seemed too small for everyone – where the students were willing to give up on their precious 15-minute break between two sessions to hear one more story. We heard stories about the inspiration for a person, the insecurity of another and not to forget, how one of our classmates almost killed a cat. Everyone laughed and cried with each other. We motivated each other with our stories or the stories of our fathers and grandfathers.
And then I understood that perhaps this is how this session related to the course of Self and Leadership Communication – a leader can communicate information about himself in a manner that can move people, inspire them and most importantly make them feel a part of something bigger than themselves.
This session was a lesson on how to use your past and yet be dynamic and flexible. As an Electronics and Telecommunication engineer about to become a manager, I believe that Aditya Birla's Telcom services will provide an excellent platform to start out my professional journey. The telecom sector in India is at crossroads today, with increasing price-wars, technological advancements in services and following the global trend of consolidation. Being technically sound in this domain thanks to my under-graduation and my bent towards marketing and strategy, the current dynamic environment will be the best opportunity for me. With the approval of Idea-Vodafone merger, it is the beginning of a new chapter for Idea, along with which I would like to begin my own journey.
Aishwarya Tiwari
PGP 2nd Year
IIM Shillong