IIM Shillong – From The Eyes Of A Delhi Boy
After months of gruelling hard work and all those all-nighters going through all what is necessary to ace the CAT, followed by an intense preparation and brushing up on my general knowledge, I finally made it to one of the most prestigious institutes of India, IIM Shillong. PGP Batch of 2020 is the 11th Batch for IIM Shillong which was established in 2007.
Taking a flight to Guwahati followed by one the most mesmerising and beautiful car ride (3-4 hours) to the Scotland of the East, Shillong, Meghalaya was a completely different experience for this city boy from Delhi. As one would expect, there was a huge change, easily noticeable in the air quality of Shillong. Finally, post all the travel, I reached my home for the next 2 years, IIM Shillong. Unlike all premier institutes, IIM Shillong is located in the heart of the city of Shillong (with a new campus' construction in full swing) and everything is available at a few minutes' walk. Taking my first step into the Campus, with mixed feelings about leaving my family behind and for what lies ahead in the next 2 years, the feeling was overwhelming. Something that cannot be found in any other campus across the country, something which is both a challenge and a bliss (and helps you get fit) are the pathways within the campus. It will be a miracle if one is able to take 20 steps and does not feel the exertion of walking uphill. With a great focus on sustainability, the campus is close to becoming a plastic-free zone, with greenery as far as eye can see. Each morning the participants are welcomed by the purest blue sky one can witness with the warmth of the sun in the chilly weather. Also, it is probably the only place which rotates among 4 seasons in a single day, from being a pleasant morning to rain to chilly nights, we witness it all in less than 24 hours. With a hint and beauty of the North-East in everything IIM-Shillong does, and to use "koang" which translates to "sister" to address any and everyone in and around the campus, IIM Shillong treats and celebrates every person and culture with utmost respect. To sum up what IIM Shillong stands for is a quote from one of my favourite movies, the godfather, "Great men are not born great, they grow great"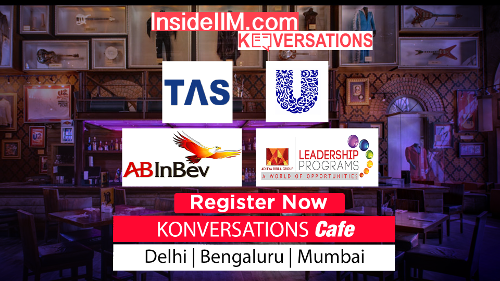 ABG company I would like to work for:
I would like to work for Aditya Birla Fashion and Retail Ltd. owing to a sincere interest in the field of Marketing (mainly Consumer Business). It is the perfect company to start your career with and I believe the values of ABG align with my larger goal in life, which is to serve the society and give back to everyone who deserves it. Also, Aditya Birla Fashion and Retail Ltd. will provide me with an opportunity to put on a thinking cap, think out of the box and ultimately add value, prove to be an asset for the company.
Abhay Varshney
PGP 1st Year
IIM Shillong