IIM Shillong – Fast Forward To A New Life
If someone had told me two years ago that I'd be doing an MBA, that too staying at Shillong, there was a very good chance I'd think the person was wishing ill for me. After all, I had a comfortable life, living at home having all the conveniences one could want, working at an organization under no real pressure, and plenty of leisure to pursue the finer things in life.
As luck would have it, after a few years of lull, at a time when peers were getting married and settling into life, I made up my mind to pursue a greater goal in terms of my career. This entailed some risks I'd never taken before. I'd never been out of home, in any other town and more importantly any residential educational institution. Going through the hectic process of appearing for interviews, receiving the fair share of rejections I was quite delighted to receive the IIM Shillong offer letter. Once reading up about the campus and going through some pictures, it seemed more like a holiday destination than a management institute.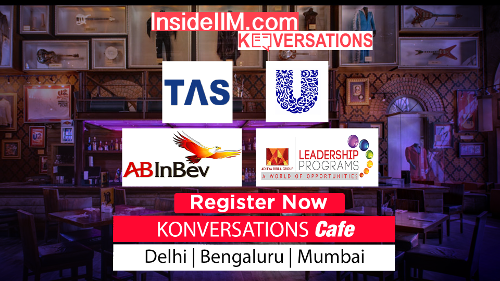 In the days following up to the start, much had been written about the unrest and curfew in Shillong, hence there was a fair share of reservations and apprehensions well before arriving. Coming from Kolkata, that too living close to the airport, my journey was significantly shorter than most of my peers, but that didn't make it any less exciting. The transition in terms of demography, landscape, the culture was quite striking as I made my way from Guwahati along the rain-soaked twisty roads. Once settled down, we were made accustomed to the rigour of a management institute which turned my world upside down. By then, this place had already lived up to its name of 'The campus in clouds', as clouds were mostly the elements outside the classroom windows, but the highlight was not that.
On a clear night sky I could see far more stars than I had ever seen before. After a hectic few weeks, somehow that was the assurance I needed, that everything will be fine.
Aditya Birla Group
Aditya Birla group is one of the most prestigious organizations that visit the campus and something each participant aspires towards. During my days at TCS, we worked managing the supply chain and operations of Tata Steel Europe. From there, I built up some knowledge and lots of interest towards the resources and utilities industry. Hindalco, under the Birla group operates in the same industry, hence it would be a dream come true to join someday.
Sayan Bhattacharya
PGP 1st Year
IIM Shillong