IIM Shillong – My First Class In Marketing
It was the first class of Marketing Management. The topic to be discussed was consumer behaviour.
The class started with the usual first session drill where the facilitator tells the student about the structure of the course, the learning expectations and the detailed criteria for evaluation.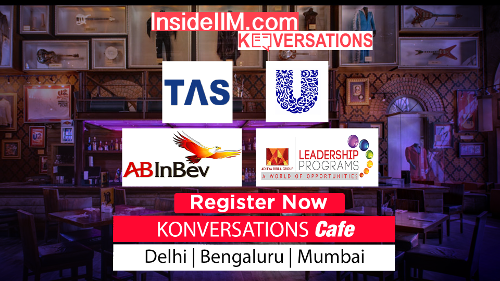 Then the facilitator started with introducing the topic. The method of teaching was very different than the other classes.
We were shown few advertisements of tea and coffee to show how subtly marketeers include a central theme to the advertisement to make it suit the consumer behavior.
Most of the tea ads revolved around having a break from the schedule while most coffee ads were about starting one's day with coffee. The facilitator asked us to imagine ads that did not comply to this and how our brain would conceive it to be an aberration.
Then, we were shown a few more ads. The topic was homogeneity in advertisements. The facilitator discussed the backdrop before showing us the Liril ad back from the 80s. He told us about the settings of the theatres where these ads were shown as there were no televisions. He talked about the mundane lives of the ladies at that time and how the theatre was the only refuge for them.
The ad showed a lady bathing in the hills. The ladies of that time could relate to this as bathing was probably the only time that they felt unbound, free from the chains.
Then we were shown an ad of Liril 2000 that was based in an entirely different concept of family bonding. The ad didn't click a string with the viewers and failed to revive the glory that once Liril had. This proved the importance of homogeneity of ideas in ads and how consumer behavior is aligned to that
The thing that I liked mist about this class is how we easily learned and grasped the ideas of consumer behavior with us being the subjects.
And this is the gist of being a good marketeer. A marketeer needs to imagine himself in the place of the customer and see whether it clicks the chord. After all, consumer behavior is a complex subject and there is no one answer to what makes an advertisement fit the bill. With this note, we ended our class in the hope of learning with a similar zeal in rest of the classes.
ABG Company I wish to join
I wish to join Hindalco Industries limited as it is one of the largest producers of aluminum and copper in Asia. I am interested in knowing more about copper and aluminum production. Hindalco offers great opportunities to learn and grow in the same. It is one of the largest copper smelters. It offers diversified range of copper products and therefore will enable me to learn about the diversifications in restricted fields such as ferrous metals.
Mohak Gupta
PGP 1st Year
IIM Shillong