IIM Shillong – How Do I Fit In?
I have always been a sports guy and fitness enthusiasts and I am an avid follower of football not only the game but the way it reaches to the heart of million people all around the world e.g. television adds or publicity and hundreds of stories which people associate with it. IT also amazes me how a company like Adidas, Nike and various appraisal bran publicize its product. How brands like Pepsi and Coca-cola connects emotionally with its customers through adds thus increasing my interest in marketing. And institute like IIM Shillong is a perfect place to sharpen my ideas and ability to think creatively. It is this creative culture that brings me to IIM Shillong. There is so much to learn from the peers around me from various background their insights and different vision toward any problem has taught me there are different ways of looking at a problem. For a person in marketing its very important to know and understand the need of a people for this, you have to communicate and listen to different people and as being introvert it has always been my biggest hindrance. I still remember the first few months when I  joined my engineering college at IET Lucknow  as being brought up in Mumbai It took me a lot of time to get used people around me first few months were hard but I learned how to adapt in a new environment on contrary I have been here for only 20 days and it feels like I have been part of a big family . This institute has taught me the importance of communication and is the key for any work to be successful.
This institute has also a unique feature that other colleges don't have and that its annual flagship event of golf. As a sports enthuses I always wonder what it takes to organize such events and through this  event it help me to understand the inn's and out's of managing such an event. It will provide a basic information of how big events are organized and  practical difficulties which is faced during managing and conducting such events.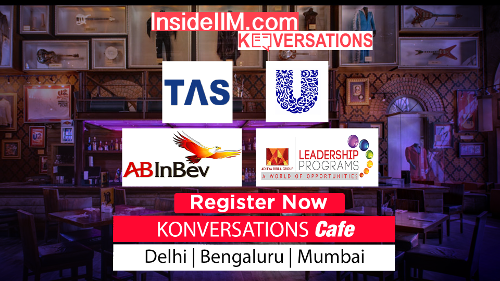 Aditya Birla Group
The company which I would eager to work Aditya Birla Fashion and Retail limited comprises of many premium lifestyle brands like Van Heusen, Louis Philippe, Pantaloons. As marketing is my area of interest working under this group will teach me how to make a strategy for marketing such brands and will also give me an insight of customer preference. It will also teach me how to handle multiple brands and work creatively towards the growth of the brand.
Sarvesh Kumar Prasad
PGP 1st Year
IIM Shillong