IIM Shillong – The Grass Is Always Greener On This Side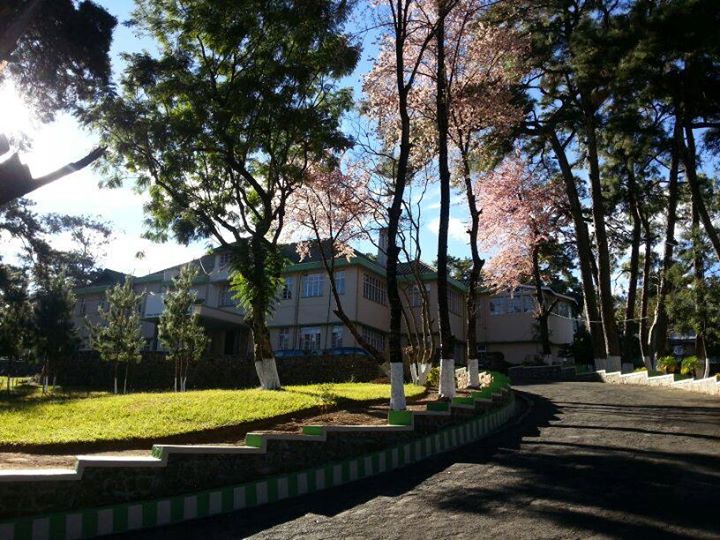 The IIM Shillong campus also famously known as "Campus in Clouds" is no less than a hilltop resort.
The 1st time I stepped foot in the campus I was awe struck by the beauty of this place. I realised that I would be calling this green campus my home for the next two years. Having lived in a metro all my life surrounded by concrete buildings, I was excited to live in a place surrounded by forest and mountains away from all the pollution and breathing fresh air. This place felt so refreshing and I was all set to start the new phase of my life amidst the beauty of nature. Also, the culture of Shillong and the peaceful life of the people who live here is very different from the hustle and bustle of any metro city. The experience here at the campus over the past 3 weeks has been phenomenal.
From the very 1st day we were made to feel like home by our seniors who helped us settle down. A sense of unity was imbibed in us. I learnt the importance of making a family away from family here by looking out for each other having each other's back and being the emotional and mental support for my peers and batchmates who were also settling down here.
One unique thing I felt about our campus was that no one promotes cut throat competition but instead promote peer learning. This has created a friendly atmosphere in the campus which enables us to trust one another.  Our batch being diverse in nature has students from different backgrounds such as fashion, psychology, engineering, commerce, arts and humanities etc. This has lead us to learn from one another's expertise and experience which enables healthy class and group discussions.
IIM Shillong believes in sustainability. The course on sustainability made me realise that it is not just about environmentally friendly practises but is also about the balance between the society, economy and environment. As future managers, we must be aware of how our decisions would affect the environment and how the changes happening around us would impact our decisions. Sustainability is instilled in us right from the 1st day in which we are told to conserve water, save electricity, avoid usage of plastic in the campus, avoid wastage of food etc. This made me realise that sustainability starts at home and if everyone plays their part we can save resources for the future.
Raashika Gupta
PGP 1st Year
IIM Shillong