IIM Shillong – A Heaven Impersonating A B-school
Every campus is unique in its own way and our campus in clouds is no exemption. From chilly hill-view hostel rooms to the cosy knowledge-enriching classrooms, IIM Shillong is always ready to offer a place full of summer and spring at the same time.
The ecosystem is completely different from any other academic institution, be it school, graduation college and most post-graduation colleges. The modern curriculum followed here has redefined the learning experience to match with the best international business schools. The classroom environment is facilitated by faculty who follow a growth-oriented pedagogy, which lays its focus on making sure that the learning takes place beyond what's there in the text book. Each and every person present inside the classroom structure is expected to grow as an individual after every session. The dialogue that happens during the lecture is what every participant looks forward to, which makes sure there is less teaching and more learning that happens every day. All of this is so unprecedented in the routine of all the students that we are first made to "un-learn" our learning practices and then start our MBA expedition with a clean slate. This becomes vital when you have to deal with real-life cases with no single answers to the problem statements.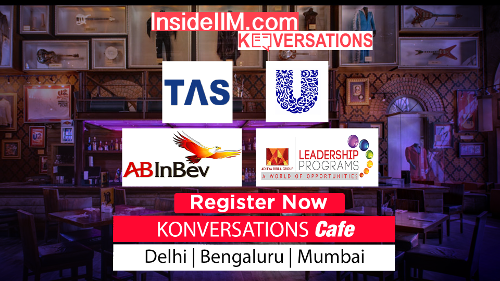 Also, the fact we have a small campus helps us in getting united on every small occasions. The whole batch comes down to celebrate batchmate's birthday or placements which is something to be experienced and can't be expressed in words. In one year we have grown a lot from being an amateur professional to someone valuing time and professionalism like never before.
Every initiative on the calendar is something incepted by students in the past and the legacy is taken forward on the shoulders of the coming batches. The environment is such that even after an agonizing routine, all of us are always motivated to begin something new which would take the name of the college in the forward direction. The campus lives, breathes and grows in an incredible synergy.
It wouldn't be wrong to say that you don't choose IIM Shillong. IIM Shillong chooses you!
ADITYA BIRLA IDEA PAYMENTS BANK LIMITED!
Man has always struggled when it comes to choosing between head and heart. My head is 'banking' and heart is 'e-commerce'. ABG comes to my rescue to provide me an amalgamation (sort of) of the two. Being in the nascent stage, the industry, as well as the company, will have a lot to offer for my professional as well as personal growth. Club that with my prior experience and passion, I will have a gem in my hand which Queen Victoria would also be jealous of. Thus, if given a chance, I'd love to be part of ADITYA BIRLA IDEA PAYMENTS BANK LIMITED family.
Saksham Chopra
PGP 2nd Year
IIM Shillong