IIM Shillong: Our Home Away From Home – Astitva Kumar
Many of us have experienced or heard from others how a business school is. It is generally a huge campus set somewhere in a crowded metro city or at least a growing city. Not to mention, it would be full of serious people studying there and vying to be the top corporate guns one day, engaging in a fierce competition with each other. And when there's a name as prestigious as IIM associated with it, people start taking things even more seriously.
Now, allow me to take you to our business school which is unlike any other in the country. For starters, we are set in an entirely unconventional location for a business school, Shillong. Who does not want to visit the hills (that too North Eastern hills!) away from the hustle and bustle of our overcrowded metro cities? Just imagine how living in one of these places feels. It's surreal when you're studying and can actually see the clouds floating right besides your windows. We are truly the "Campus in Clouds".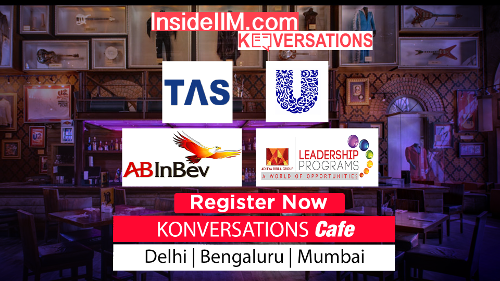 Coming to the rigours of a B-school academics, things get exponentially easier when you don't have seniors and batch mates in the campus. Rather you have family members. Yes, we are not only fellow students here but family members. We stay up till late night to complete our assignments together and stay up till even later in the night to celebrate the birthdays and have fun. Nothing at the expense of our classes though!
We all come here to learn new things and do so in a way that they project our career in an entirely new trajectory. To do that, we get great facilitators here. Yes, they are not professors but our facilitators. IIM Shillong is a place where everyone contributes to the learning of everyone else. Peer learning is of utmost importance. Add to that extremely approachable and highly qualified faculty and you find yourself in a perfect learning environment.
We have an extremely diverse batch profile too. We got all sorts of dancers, engineers, singers, artists, chartered accountants and what not! We have people from backgrounds such as animation, food technology, urban planning and fashion technology to name a few. Wouldn't you be ecstatic to be a part of such a diverse group?
Now, allow me to speak a bit about myself. Just like any other student, I was overly joyed to join this remarkable institute. Adding to all the points mentioned above that make this institute great, the placements serve as icing on top of the cake. One of the dream places to get placed in, is the Aditya Birla Group. Among this multi-billion dollar conglomerate, I personally want to be a part of Aditya Birla Retail Limited. The FMCG industry is something that has always fascinated me. The way millions of products are created and sold to the masses speaks for the kind of business practices this sector demands. It would be a great opportunity to be a part of such a business, especially at brand management or advertising level. Since I come from a designing background in the field of animation, I am well acquainted with the nuances of designing and how companies portray themselves to their prospective as well as existing customers. So working at the reputable Aditya Birla Group would be an opportunity I would cherish.
All said, I hope more and more people get to know about this beautiful place called IIM Shillong and become a part of the privileged few who get the opportunity to experience the beauty of studying and living in the mountains.
Astitva Kumar
PGP 1st Year
IIM Shillong