IIM Shillong – The Home Away From Home : The New Abode
My journey for IIM Shillong began that very day when I got a confirmation letter from the institute. 19TH May 2018 is the date I will never be able to take out from my system for coming years. The official journey began when I landed on Guwahati airport though. The spark in my eyes was evident enough to be caught by my travel buddy to Shillong (who later became my wing mate and also my study group member). The journey so far has been just about perfect, from inductions to fresher's to foundation courses to remedial classes and to the official sustainability trek.
The beauty of Shillong specifically the campus lies in the eyes of the beholder. The natural beauty of the campus is something one cannot eye away from, the emphasis of the campus for sustainability is evident from the practices followed in here. Be it trying to be a completely plastic free campus or be it a step towards reduction of energy wastages in the campus, a lot many things are related to the motive of creating a sustainable world for all of us to live in, and the foundation course on sustainability was the platform for us to learn everything in a practical fashion. It was a perfect setting so that we can learn and grow and implant these words of wisdom in our coming years, and so that we as future managers try to understand our importance in shaping the future world and realizing that action speaks louder than words. A lot of activities too are performed during the course which helps us to understand and imbibe in us the spirit of sustainability. The course ends with a trek to Law Kyntang or Sacred Forest.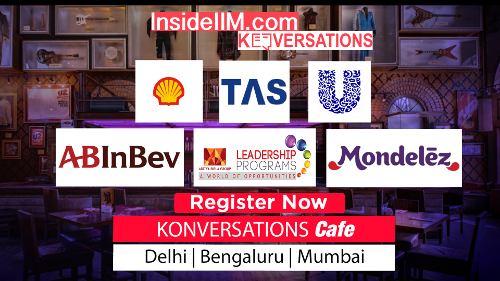 Aditya Birla Group
I would want to be a part of Aditya Birla Capital. My reason to be enthusiastic to be a part of this prestigious firm is two folds. First is my obvious inclination towards finance domain. Since the past 3-4 years, I have been a keen enthusiast for finance domain, partly because of my family background. Coming to the question of why Aditya Birla, in particular, is because of the bright future that this company holds for itself say for example Aditya Birla Asset Management has been consistently gaining market share and has reached to 10.7% of the mutual fund market managing AUM of 2.1 Lakh Crores. This is a very positive news for the company and shows great signs for future prospects and I would want to be a part of such a family.
Shreyansh Parakh
PGP 1st Year
IIM Shillong