IIM Shillong – Importance Of Sustainability
IIM Shillong is situated in the adobe of clouds. Located in the green contours of the country, IIM Shillong has one of the best weather that you can get across the nation. Students don't need to worry about heat or pollution and can focus on their work.
One of the most important thing that I learnt at IIM Shillong is that giving back to society helps in not only developing the nation but also develops you as a person. Nurturing minds is one such initiative taken by students of IIM Shillong to spread light of education to underprivileged kids, this initiative was inspired by our beloved president Dr. APJ Abdul Kalam.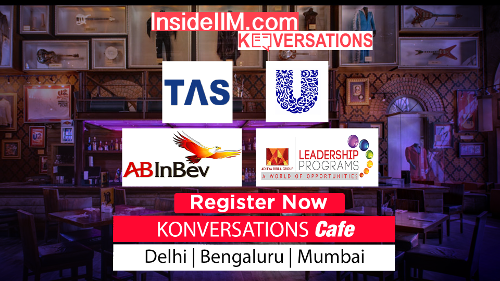 We all at IIM Shillong are part of a family. Small batch size helps in better interaction and networking. Another advantage that IIM Shillong students have is outside learning, as most of us are from different cultures and northeast has a different culture and is relatively less explored.
I-Cube, E-Cell of IIM Shillong aims to promote the entrepreneurial spirit of students by promoting futuristic ideas by supporting and mentoring them. I-Cube also organises conclaves, workshops and nationwide competitions.
IIM Shillong also focuses on strengthening the relation between profit and prosperity and thus gives utmost importance to sustainability. We have a special course on sustainability in which we learnt the role of sustainability in business. We learnt about all the three pillars of sustainability: environment, social and economic. Importance of sustainability is evident from the mission statement of IIM Shillong "To generate and disseminate knowledge in all aspects of management education for sustainable development and to develop innovative leaders with strong ethical values. "
Another thing that makes IIM Shillong unique is its Golf Club. IIM Shillong is holding its Golf Cup from 2009 in which corporates across the nation, as well as dignitaries from Meghalaya government and armed forces, participate. Golf Club also holds a miniature golfing tournament. IIM Shillong's Golf Club is the first club in any Indian Business-School to hold practice sessions within the campus premises.
Aditya Birla Group
ABG company that I would like to work for is Idea Cellular. My friend working with Idea told me about the youthful, friendly and vibrant work culture at Idea Cellular. Idea Cellular also promotes workplace where work is fun. I always wanted to work with a company where the environment is dynamic and people are friendly. Another reason why I want to work with Idea Cellular is that India is the second largest telecommunications market and is experiencing strong growth. Idea Cellular and Vodafone merger that will create the largest telecom operator in India is also one of the key reasons why I want to work with Idea Cellular.
Garvit Gaba
PGP 2nd Year
IIM Shillong