IIM Shillong – Interning At A Start-Up
Internships are the best way to get your foot in the door and gain some first-hand experience of the corporate world for people like me who never had an opportunity to work with a firm and instead opted to go for higher education right after completing graduation. Working for a well-established brand in their summer internships is a dream for many, but with the number of students applying for such brands, landing an internship at one is very rare. Thus, if you end up taking an internship at a startup, is not that bad either.
Startups are a great place to intern because of the amount of exposure and learning that you can gain is impossible to get into any other well-established brand. Working for a company that doesn't have a brand name like the ones in which your peers might be interning might leave people in a moment of doubt and even the non-existing pay might appear to be a complete turn-off, but the overall experience which you gain is worth much more than these factors combined altogether. The interns are treated as valuable as any other employee working in the company with absolutely no pre-existing hierarchy. Everyone is treated equally and learn from each other which contributes to the overall growth of every individual involved. You get an opportunity to work in every department and get a flavor of every kind of work related to the product your company is currently working on.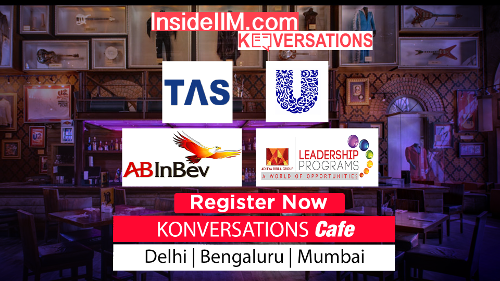 Since there is no hierarchical structure in the organization, it makes it easier for you as an intern to interact with people, build contacts, and learn from these fellow entrepreneurs. You have the liberty to approach your bosses with any tiniest of the issues that you might be facing either in the organization, or with any of the employees, or even have an informal discussion related to sports, food etc. or get advice on any career-related dilemma that you might be facing, and they are more than happy to provide you with solutions and be your guide in any way possible.
Interning at a startup will also help you in identifying your strengths and weaknesses and gain a deeper insight into the field of your choice. As you will be required to take on different roles, it will help you in gauging your field of interest and will clear any apprehensions that you might have had earlier with respect to the field of your choice and you will be able to make a more informed career choice in near future.
One of the advantages of working in a startup is that you learn to adapt to any kind of situation and be on your toes all the time. In any startup, it's all about innovation and experimentation with no specified rules or order of work. Thus, it gives you the freedom to be as creative as possible and also your efforts and accomplishments are recognized, time and again. This instills in people a sense of ownership which helps in connecting better with the team and the organization as a whole and helps in making you understand the importance of taking responsibility for your own actions. The major difference between a startup and an established brand is that people actually rely on your output and value your efforts instead of assigning any project which may or may not be implemented in the future by the organization.
Working in a startup environment provides a valuable work-integrated learning experience, thus students should not be worried if they do not land up getting an internship in their dream company and instead have to intern in a startup. Because, at the end of the day, it is the learning and experience which matters, which happens in abundance in any startup.
Among the various businesses of Aditya Birla Group, I would like to work with the Aditya Birla Retail Limited as it aligns with my career goals of working in the sales team of an FMCG company.
Ankita Sharma
PGP 2nd Year
IIM Shillong