IIM Shillong – An Internship Experience
In today's job market where there is cut-throat competition, employers are looking for the best of all. All the companies want a strong resume with an array of extracurricular hobbies from us and, most importantly, previous professional experience. But it is challenging to get an experience if no company hires, as they're looking for someone with years of experience? And the answer to this vicious circle is the internship. By doing the internship, one will get all of the personal and professional perks needed for before you get into corporate while simultaneously reaping the benefits of doing an internship.
An internship is a chance to prove oneself as a hard-working, intelligent and a capable professional. If there is an availability of an entry-level position, as an intern definitely we will be in a competitive position as the deserving one. In fact, every company will be more comfortable in hiring someone who is familiar with the functions of the company – like an intern.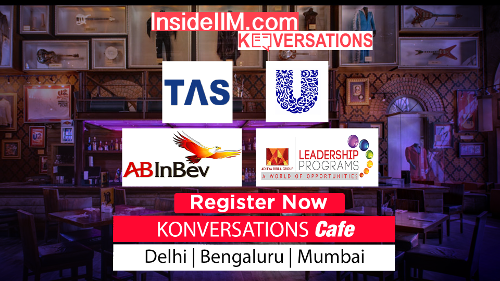 I interned with TE connectivity during the period of Summer internship within the industrial division at TE. Over the two months course of my internship program, I have undertaken a couple of projects. Starting from surfing of customer profiles, to cross-competitive research, to market analysis, and also walking through the streets for knowing the customer needs, gave me an overall view of what actual sales is. I was attracted towards TE for two reasons. The first is the company's broad range of industries in which it is involved. Starting from aerospace to automotive and to medical, TE has its hand over the major markets across the world. The is always seeking into revolutionizing existing markets and integrate the new ones. The second is its people, everyone has been tremendously helpful and supportive. One can reach out to anyone, no matter in which business segment or country they are in, and they are always excited in sharing their knowledge and experiences. This was a completely new experience for me, and one that I thoroughly enjoyed being a part of in terms of the work culture, the manner of work, the learning, the exposure and most importantly the wonderful people who showcased the perfect balance of helpfulness and professionalism and guided me during this internship period. TE is known for giving real-time projects to its interns, treating them equally as their full-time employees. I was all excited about working on projects on machinery and Indian Railways that translated into quantifiable business for the company and getting a full exposure to all the aspects of sales and marketing.
I would like to work in textile business of Aditya Birla Group as during my internship I came across the manufacturing of the textile machineries and the companies acquiring them for their textile production. Thus I got an idea of the business and a vast knowledge of the textile business while doing my analysis during the project I was indulged in TE.
Trisha Barua
PGP 2nd Year
IIM Shillong