IIM Shillong – Introducing Some Of My Crazy Batchmates
The batch of 2018 at IIM Shillong is different from what you see at a typical management college. The gender and academic diversity of the batch has brought many people with interesting hobbies and offbeat nature. Some of my crazy batch mates I would like to introduce are-
Alongbar Baglary- This hardworking individual has travelled so many cities around the world that it is hard to count. Born in Gossaigaon, Assam, he did his schooling in Dehradun, Shimla and Ranchi. He studied Senior Secondary school in Visakhapatnam and Graduation at IIT Kharagpur in Ocean Engineering and Naval Architecture. Then he went on to join Merchant Navy and travelled multiple countries including Bangladesh, Singapore, Indonesia, Italy, Spain, Belgium, Brazil, Argentina and Mauritius. He has finally settled at IIM Shillong to pursue the management course.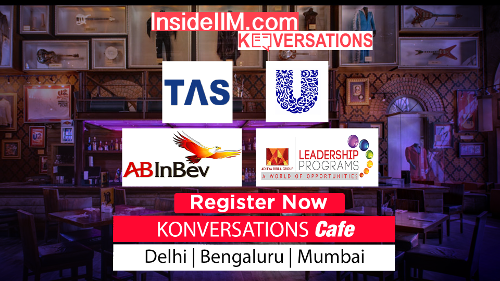 Anushree Bhatt- The dancer of our batch started her life in the streets of New Delhi. Well versed with various forms of dances like Russian Ballet, Hip Hop and Jazz, she won the award for best dancer at Shiamak Summer Funk 2017 under Shiamak Davar International. She has also helped the young minds of India to learn dance styles as a dance instructor at Dance Academy KKIPA.
Shubham Srivastava- One of the sharpest minds of the batch hails from the prestigious Institute of IIT BHU. Born in Kanpur, he has completed his engineering in the unique branch of material science. His desi Kanpuri accent mixed with his curly Caribbean hairstyle makes him stand apart in our batch. His vast knowledge about all the happenings around the world keeps the talks going all the time.
Bhargava Tekumalla- This versatile person of our batch comes from the city of Secunderabad, Andhra Pradesh. During his job at TCS Ahmedabad and Hyderabad, he has won multiple table tennis competitions. His love for sport activities has made him great at various sports such as Cricket, Volleyball and Badminton. He is also a great dancer with mastery in multiple styles and can give some of the best dancers run for their money.
Which ABG company would you want to work for and why?
Research field has always intrigued me as it helps me to preview and invent the future. My interest in research with the help of my knowledge about the latest technologies will help me achieve milestones in my dream company- Aditya Birla Science and Technology Company Private limited. One of the biggest benefit of working in research field is the chance to improve the technical and management skills in a realistic environment with the freedom to follow our own instincts. This field suits me the best and I would like to grow with the company to greater limits.
Aniket Upadhyay
PGP 1st Year
IIM Shillong