IIM Shillong – Let's Reach The Sun Via Campus in Clouds
Cool breeze, brisk drizzles, steep slopes, sparkling eyes and confident faces: it defines one of the most prestigious business school of our country, Indian Institute of Management Shillong. I was on cloud nine when I got accepted into Campus in Clouds, the 7th addition to the IIM family. Like every great institute of the world, IIM S has a culture of its own with unique traits found nowhere else. Most important being the emphasis on the importance of sustainability in our life. Sustainability is not only preached but also practised here in day to day affairs. This is the most distinguished feature of our institute and we have a dedicated course for it.
I can recollect a learning experience from one of the classes where we were taught real life-disruptive innovations in the field of sustainability, like Husk Power System which revolutionized the field of electricity generation and supply in remote areas of our country using waste products like rice husk. This course made us believe that sustainability is not only a talking concept but we can walk the talk if we are willing to and make a considerable profit for our business.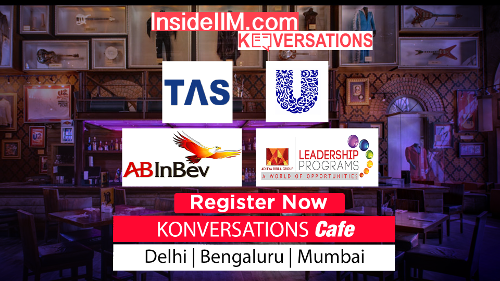 One of the other initiatives which touched my heart was Nurturing Minds, an innovative program to teach school children who are not at par with other students of the same age group. It was started as a tribute to the missile man, late Dr. A.P.J. Abdul Kalam, one of the most prominent faculties of IIM Shillong. Such small but responsible initiatives set us apart from other institutes of this league. The academic and gender diversity of our batch is one of the best in the country. Class of 2020 is not an engineer heavy batch but we have students from various distinctbackgroundss like animation, urban planning, food technology etc.
Aditya Birla Group
I want ADITYA BIRLA IDEA PAYMENTS BANK LIMITED to come to our campus for recruitments. Payments Bank are a new addition to our economy and is still untapped in terms of the revenue that it is generating and the actual potential that it is capable of. For a budding manager, it would be a plethora of opportunities to work on, learn and make a difference. Unlike most of the well-established subsidiaries of Aditya Birla group there is an immense potential of growth and I would love to get an opportunity to work for this great organization.
Pradyumna Panwar
PGP 1st Year
IIM Shillong