IIM Shillong – What Makes My Campus Special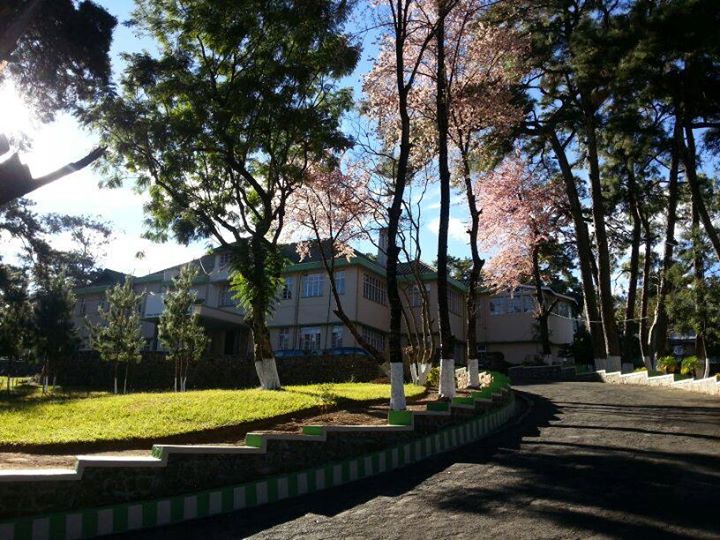 The most unique thing about my campus is its so-called temporary campus tag. Many people think that being in a temporary campus is disadvantageous to us. But it is the other way around. Being in a small campus means a small batch size. And because of that small batch size, I know rest 179 students by name (and trust me, this is coming from a person who has a problem remembering the names).
At IIM Shillong which is in one remote corner of the country and which most people still think is unsafe, we don't live as a batch but as a family. Most people say IIM Shillong is famous for values of sustainability, which no doubt it is but one thing that goes unsaid or remains unnoticed is the amount of peer learning that takes place in this college. Just imagine over 100 students sitting in one classroom learning the subject whose exam is very next day from the few who knows the subject. Not only in academic terms but also in non-academic terms. Being a student of finance, I now totally understand the blockchain technology, thanks to my friends who belong to tech domain.
Coming back to a small campus, the students of IIM Shillong have mastery in the art of waking up at 8:55 AM, reaching class at 8:59:59 AM and giving a presentation at 9:05 AM. Only an MBA student can understand the value those extra 5 minutes sleep.
I don't know what other people think about my college but being a person who is away from home for the first time and who is attending a college for the first time, the things that make this college unique is the people who are part of this college.
Which ABG company would you want to work for and why?
Coming from a core finance background, the company I would like to work is Aditya Birla Capital, the holding company for all the financial service businesses of Aditya Birla Group. With my internship experience of working on the project of custodian banking, I learnt a lot about how the financial system in India works. With my theoretical experience in the finance background and the recent on the job practical experience of understanding those financial concepts, I am very intrigued to work in a company which provides diversified services to its clients, from insurance to mutual funds to wealth management to different types of finances.
Sheshav Dosi
PGP 2nd Year
IIM Shillong