IIM Shillong – What Makes My Campus Unique?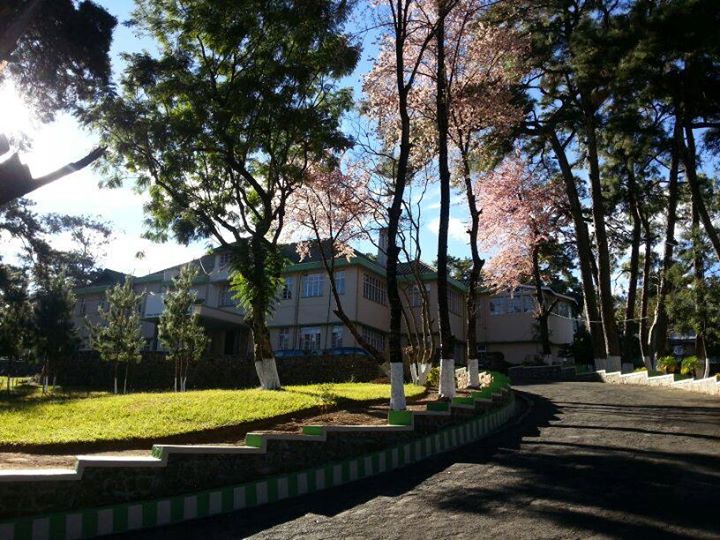 Koi to ho jiska har sitam hansi lage
Narazgi, pyar, satana bhi khushi lage
Who is that ? ( IIM Shillong Campus)
The most unique thing about IIM Shillong Campus is actually its campus. The road when one enters the college gives the first feel of being in a hilly area, "IIM Shillong" carved out in garden symbolizes the green beauty and sustainable practices carried out across the campus fulfils the mission of college. It's an epitome of sustainability and nature preservation.
Coming to student life in IIM Shillong, the compassion shown gives the warm feeling of being in a family. Yes, we are a family where each one of us takes care of other. The Thing I liked the most here is the no-lock policy which builds trust among each other and helps us as whoever wakes up first used to wake up all others in wing and in emergency if anyone forgets any important document or things, other can bring without any difficulty.
Being a student driven campus, it gives the real management experience where bonding of each one of us, whether junior or senior, grows stronger only.
The thing that I love most here is the energy, everyone carries here. When they say that students here don't sleep, it's actually almost true. Here days are long and nights are even longer.
Talking about the work culture, the sessions organized by seniors to help us in academics and the preparation for the future leadership and management help us to boost our knowledge and gain the experience. The immense support of seniors, the appreciation and criticism by faculty and peer learning with batch mates provide the healthy environment for one to grow in such a beautiful campus with strong ethical values.
My heart will feel a sense of incompleteness if I don't talk about the beauty of north-east, the vulnerability of weather and the toughness of mountains. The trekking organized by college provides us with a platform to feel the beauty and heritage of beautiful seven-sisters.
And the most beautiful thing is living a life in this beautiful place while building the strength to endure it, which keeps the romance and love for people alive in my heart.
ABG Company I would like to work for:
I would like to work for Aditya Birla Capital Limited which takes care of all the financial services business of Aditya Birla Group.
Wide range of services in the life insurance, asset management, private equity, corporate lending, structured finance, project finance, general insurance broking, wealth management, equity, currency and commodity broking, online personal finance management, housing finance, pension fund management and health insurance business gives an open sky to pursue my dreams and I feel that I will best fit in ABCL.
Purnima Gautam
PGP 1st Year
IIM Shillong