IIM Shillong – What Makes My Campus Unique
Who you are is shaped by the people who influence your thoughts and ideas during your formative days. People come to this hallowed campus with huge dreams of what they want to be, with clear roadmaps of what they want to achieve by what age. Among the best in the country, the students are highly motivated and driven with a clear goal and purpose in mind. In a crucial juncture of their lives, people are so incredibly motivated that people often lose sight of everything else. In their quest to become someone, they lose who they were.
They say the journey is more important than the end and what a journey IIM Shillong is. Nestled amidst the Khasi hills, the campus is so beautiful that you just cannot tear your eyes off it. It's not the picturesque landscape or the yearly cherry blossom season that, both literally and figuratively, paint the campus red. It's the small things like the steaming hot momos on a cold and frosty evening or the sweet and melodic chirp of the birds early in the morning that really tug at your heart. Nature hits you with its rustic beauty so hard at every turn that you just got to stop and take notice. There is something magical about the 4:30 AM sunrise down the valley after a really long day's work instantly brings a smile to your face and tells you this alone was worth it. The beauty of it is inexorable. Inescapable. You can't help but let Shillong creep into your life. Your way of life.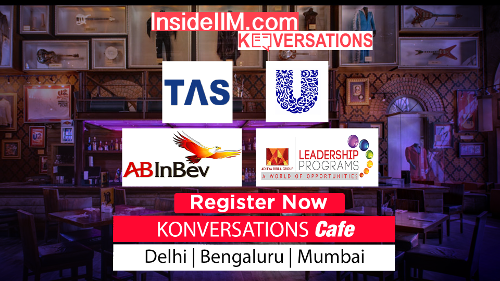 At IIM Shillong, you do not become someone, you find yourself.
Which ABG company would you want to work for and why?
 I want to work for Hindalco – Almex Aerospace limited. The technology to build an aeroplane is increasingly becoming easier to get. This makes the most important part of an aeroplane the metal used to make it. India is posed to become on the largest economy in the world, and companies like Hindalco – Almex Aerospace limited could easily further specialise into it to sell/manufacture the aircraft itself. You see the exact same thing with JSW Steels foray into electric vehicles. All it takes is a bit of imagination and lots of grit.
Mahesh M
PGP 2nd Year
IIM Shillong