IIM Shillong: What Makes My Campus Unique – Anjali Gupta
Like any other CAT aspirant, I too dreamt of getting into an IIM, and here I am at IIM Shillong.  So the journey was a bit long starting from preparing for CAT to getting shortlisted for the interview and converting the call, but when I look back and introspect, the whole journey was worthwhile. Before joining the institute I was both anxious and excited, anxious because it was a completely new place for me as I have always been in North- India and excited to meet new people. There were several factors that help me decide to join IIM Shillong.
Firstly, Location, IIM Shillong is also known as Campus In Clouds and is blessed with the awesome weather and more awesome locales.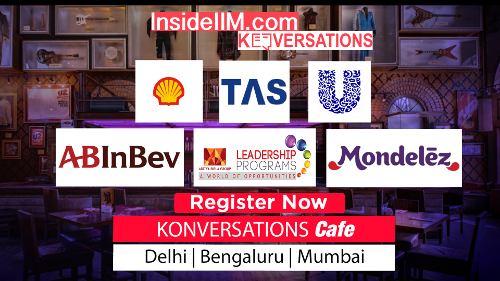 Secondly, IIM Shillong has the best faculty which is evident from the performance of the students during summer internships. Moreover, IIM Shillong offers its students a plethora of electives to choose from.
Thirdly, it is a student-driven campus, Students plays a very important role in the smooth functioning of the institute. Organizing a fest is not like the undergraduate college but it is about implementing business acumen.
Fourth, Sustainability, IIM Shillong takes sustainability very seriously and provides a unique experience to its student about what exactly is sustainability, how can we apply sustainability in HR, Finance, Marketing, and Operations and even in IT. It's been 20 days since I have joined and have experienced the flavour of the rigor at B-school. Every day we are loaded with assignments which needs to be done before deadline and all the lectures require us to go through the pre-reads otherwise the lecture would end-up being a huge bouncer, but ultimately I appreciate my decision to join this new family.
Which ABG company would you want to work for and why?
Aditya Birla Group is one of the fortune 500 companies. It offers excellent exposure and good career grow. I would love to work for Aditya Birla Fashion and Retail. I am very fond of clothes and love shopping. And at the cost of sounding very predictable Pantaloons and Allen Solly are an all-time favourite. The variety, quality, colors and design are unique, classy, chic and very affordable. Since these brands are something I have grown up with I feel that it will be very proud moment for me to work for ABFRL.
Anjali Gupta
PGP 1st Year
IIM Shillong