IIM Shillong – A Memorable Day
One of the most memorable days in the life of an IIM Shillong graduate would be the Sustainability Trek we go on in the second week of the first term. I vividly remember that day and I shall put my memories into words here.
The night before the trek had been a hectic one, with a few submissions due. All most of the batch could manage was an hour or two of sleep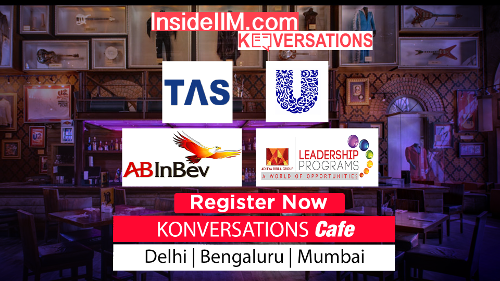 Come morning though, everyone looked charged up and raring to go, such was the ardour for the trek. It was essentially the first group activity for the entire batch and that being an outdoor trip, our enthusiasm and spirit knew no bounds.
The first stop, after a little more than an hour of travel and an intermediate tea break, was the Mawphlang Sacred Grove. Our guide was a young person, perhaps about our age, named John. John lead us into the grove and told us of the tale of the Grove. It is spread across 76.88 hectares of land and was revered by the Lyngdoh Clan. The deity of the grove, Ryngkew-Basa, was the guardian of the grove. The deity appeared in the form of Leopards (good sign) to accompany the people in times of danger and Snakes (bad sign) to accost those who broke the law and tried to harm the grove. The experience was something none of us had ever experienced before.
Next, we visited the Mawphlang Dam, which was constructed in 1997 and commissioned in 2003 with the motive of providing drinking water and electricity to Shillong. It boasts of one of the highest intake stations in the country for hydel electricity and is capable of producing 85 MW of electricity.
Next up was the much-anticipated trek at Lingyong, post lunch. Lunch was enjoyed by the group in a beautiful setting with the Umiew river flowing just beside. The trek was a tortuous one. At the start, it had steep climbs and the rain had made the route slippery. It was challenging but everyone was determined to overcome the challenge. After a point, the scenery completely changed and the entire setting was of green undulating landscapes that seemed to spread forever. The batch had a good time shooting pictures and videos and bonding, but we also realised how this region has been untouched by human intervention and has hence been able to remain green and clean.
Aditya Birla Group
I wish to be at Aditya Birla Capital Limited, the holding company for all the financial service businesses of Aditya Birla Group. Being one of the largest financial services players in India ABCL would perhaps be the best place to start my career.
Simanta Madhav Bora
PGP 2nd Year
IIM Shillong