IIM Shillong – A New Beginning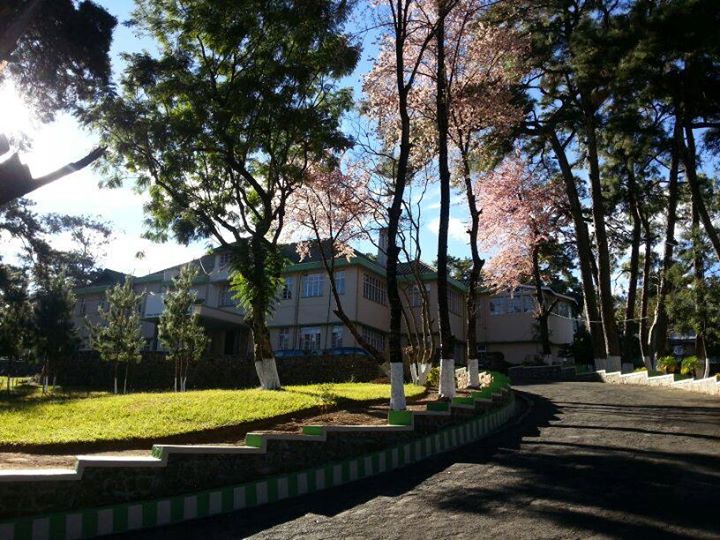 At around 12 in night , I was watching an IPL match and suddenly there was a notification tone on the phone. I picked up the phone and ……….surprise. I was stunned for a moment. That was an offer letter from IIM Shillong. I could not handle the happiness. I woke up everyone in my house to give them this really good news. Then, I just got my loan sanctioned, did a lot of shopping and booked my tickets for Shillong.
I reached Shillong with my parents. We were welcomed by the green hills, the beautiful clouds, the pleasant weather and the smiling faces. Then, I reached my destination. Or rather I should say the new beginning.
I entered the campus with lush green pines. The way to campus was full of us and downs which reminded me of the struggle I went through to reach here. We were warmly welcomed by our seniors and they helped us every possible way. The next step was to get to the room…the room which will be my home for one whole year. I got a very beautiful room and an even more beautiful roommate. We did some local shopping and bought some essentials.
Then, came the day when my parents left for home. For the first time , I was out of my home , without my parents, I felt so lonely, so sad. But that is a part of life…I realized and then promised myself to be happy and enjoy every bit of this new life. Then came the facilitation programme. Those long nights , number of sessions and even more number of assignments. God….that was too tiring but a good thing was it made us stronger and helped us in knowing our batchmates. This programme made us ready for the future challenges and the upcoming rigour. One fine day came when all those atrocities ended and we all had a friendly get together. Then came the real face off. We
had our formal introductions. But I was quite confident….thanks to the facilitation programme and all of it ended on a happy note. Then , we started with our classes. First , the remedial classes and then we started with the programme on sustainability. At the end of it , we also went for an awesome nature exploration…….one that I would surely remember for the rest of my life. The sacred forests and the calm hills made me forget everything else. The feeling of being in clouds cannot be explained in words…..probably the vocabulary is not so efficient yet. Then , we started with our regular classes and the same going on now.
I am pretty sure that more good times are yet to come and just waiting to see what happens next…….
Aditya Birla Group
I would like to work for Ultra tech cement because in my opinion, a thing which matters the most to any person is his or her house. One is deeply attached to his or her house and a strong house can only be built using a strong cement. I want to attach myself to a company which works for people. Also, it is the largest exporter of cement in India and has immense growth and learning opportunities.
Prashansa Sharma
PGP 1st Year
IIM Shillong