IIM Shillong – A New Experience | Brijesh Babu Chavan
IIM Shillong is situated in Shillong, capital of Meghalaya which is known for its awesome weather, lush green valleys, full bloom forest, beautiful rain, rapid streams and captivating waterfalls. This provides an ambient environment to study and work irrespective of what time of the day it is. There are scenic beauties which will help take off the pressure from the rigour of the program.
IIM Shillong strongly believes in sustainability and constantly works towards improvising it and to spread awareness among its participants it conducts a one week course dedicated to sustainability where a lot of activities are conducted which emphasises on creating a sense of responsibility among the participants. The sustainability conference of IIM Shillong is attended by the likes of late Dr. APJ Abdul Kalam. A trek which is a part of the sustainability course makes the participants realise how important nature is and why it should be preserved. It was also created with the vision of spreading quality education in northeast India which it takes seriously and makes efforts in spreading education by all means possible.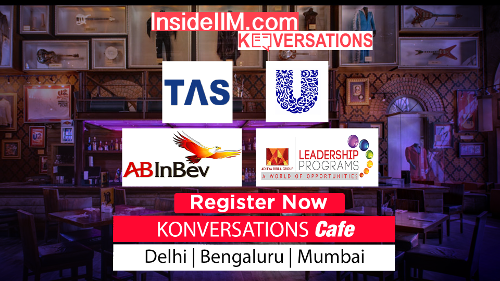 This is a completely student-driven campus where everything starting from the admissions to the taking care of hostels and finally the placements are taken care by the students who are part of different committees. Being a part of different clubs and committees, one can learn how to work in teams, inculcate leadership qualities and bare responsibilities.
IIM Shillong truly possess the diversity which is required in every B-School, the participants are from various academic backgrounds like Engineering, Commerce, Humanities, Pure Science and Fine Arts and the batch also enjoys a healthy gender diversity. Another advantage is that the participants are exposed to a very different culture. Another advantage is that it has a small batch size of 180 participants which will help in developing a long-lasting relationship with the fellow batch mates.
The participants of the Institute has also won many corporate competitions like Mahindra War Room, Amazon Ace Challenge, Dare 2 Compete and Yes Bank challenge which gives us a good image about the reputation of the Institute.
The companies also have a good placement record. The major companies visiting the campus are Amazon, Deloitte, ITC, Yes Bank, Accenture among others. Hiring for diverse roles like Business analytics and research, Demand Planning, Supply Chain Management, Program Management, Risk Management, Business Development among others.
Thus, the campus all in all is an overall achiever and thus this I have opted for this campus.
Brijesh Babu Chavan
PGP 1st Year
IIM Shillong