IIM Shillong – A New Phase Of Life
Like the two lakhs MBA aspirants every year, I also dreamt of being a part of the prestigious Indian Institute of Management (IIM). With the ambition of realising my dream, I started the CAT preparation. Being a medical student, this journey wasn't a cakewalk for me. The whole day long college lectures, to daily evaluation; things were bit arduous but my dream of getting in to an IIM motivated me to work diligently and I wrote CAT 2017.
It was friday midnight, when I received an email from IIM Shillong. It took me the whole night to realize that I am selected to pursue the Post Graduate Programme in Management in the 7th IIM of the country- IIM Shillong. Being the first one from my graduation college to be selected in an IIM was an amazing feeling, which can never be expressed using words. Then on 21st of July, the life at the IIM Shillong begun.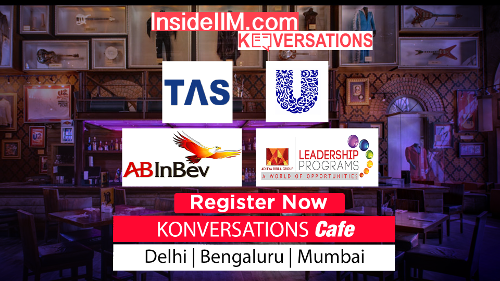 The first thing which I witnessed was the campus, which is much more beautiful in reality than in the photographs which I saw before coming here. Away from the chaos of the fast paced cities of the country, it is situated amidst the mountains with so much peace and serenity. Situated in the abode of clouds,  it is so beautiful, no doubt why it is called " CAMPUS IN CLOUDS". From the scenic beauty to the weather, everything is way more than amazing here.
Another thing which is unique to IIM Shillong is its approach towards sustainability. IIM Shillong has the mission to disseminate knowledge in all the aspects of management education for sustainable development and also has a full time 1 week programme dedicated to it and a complete course in term one. It is one of the greenest and cleanest campus in the country and encourages of the students to practise sustainability.
Coming from a pharmaceutical background, the management studies were quite new to me but it was not of any problem as the seniors, as well as the professors, are quite helpful, who tried their best to make every student of PGP18 feel at home. Definitely, I found a home away from home here and an entirely new family. The batch comprises of the students from varied backgrounds such as engineering, pure sciences, arts, commerce; CAs and CFAs are also a part of the batch, providing an opportunity for peer learning.
I am looking forward to spending the next two years of my life here, where the honourable DR. APJ Abdul Kalam spent last moments of his life. I am proud of being a part of this prestigious institution.
Which ABG company I want to join and why?
I would like to join Madura fashion & lifestyle, a division of Aditya Birla Nuvo ltd. I believe the fashion industry is growing day by day. I have developed a strong inclination towards marketing and I wish to explore and understand the nuances of the industry. I believe that being a part of this esteemed industry will provide me the perfect platform to achieve my goals. Working in the field of my interest will help me to bring the best out of me. If given an opportunity, I will do my best to give full justice to my job.
Arpita Bansal
PGP 1st Year
IIM Shillong