IIM Shillong – Old Among New, New Among Old
Oldest among the newest, newest among the oldest this is what IIM Shillong stands for. Situated in Shillong, the capital of Meghalaya, IIM Shillong is blessed with awesome weather, lush green valleys, full bloom forest, beautiful rain, rapid streams and captivating waterfalls. There is never a chance to complain about the weather while studying or working, and nature there has provided a wonderful cool outdoor study space beneath the stars or under the shades irrespective of the time of the day.
One unique thing about IIM Shillong is that it strongly believes in sustainability and takes serious steps to improvise it. To grow awareness, it conducts a complete one-week course on sustainability where both theory and practical aspects shall be covered. Its one-day trek to the hills of Meghalaya and is a great chance given to everyone to experience the beauty of nature and creates a realization about how important nature is.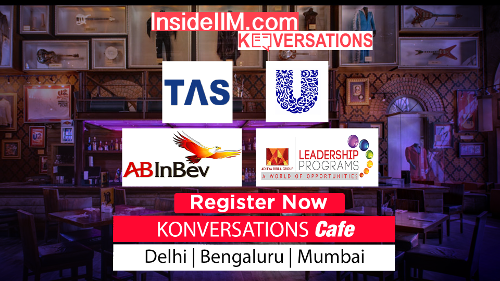 IIM Shillong is a student-driven campus, with everyone taking care of daily functioning of the institute outside academics and administration. The students are involved in various clubs and committees, making the best of their abilities discovering hidden talents, building good leadership skills and becoming a team.
The Diversity which is a must needed in every B-schools exists in IIM Shillong. The students are from various academic backgrounds like Ocean Engineering and Naval Architecture, Food Processing Technology, chartered accountant, as well as commerce graduate etc and, are also from different states. There is no gender imbalance in the campus. Another advantage of being in the northeast is that students are exposed to a totally different culture.
One of the advantages is a small batch size which helps to develop a lasting relationship with most of the students, peer learning comes into pictures and there is an academic benefit with attention focused on them. We eat together, we stay together, we play together and we celebrate together which gives way to a milieu which is vibrant and full of life. The values & practices also make the students socially aware which encourages them to give back to the society in whatever small ways they can.
Even though having small batch size and fewer participant students of IIM Shillong has won many corporate awards as compare to other b schools, be it in the field of Marketing or finance or be it in any other field. Some of the competitions we have won in the last couple of years include the ones organized by Loreal, Nomura, HSBC, Crisil, Deloitte, CFA Research, Yes Bank and many others.
In my opinion, IIM Shillong facilitates the overall growth of its students in both the academic and personal facets which helps its students to have a well-rounded personality which gives them the edge in the corporate world.
Aditya Birla Group
I want Aditya Birla Retail Limited to come to our campus for the placement. The company ventured into food and grocery retail sectors in 2007 with the acquisition of Trinethra Super Retail and subsequently expanded its presence across the country under the brand 'more' with two formats ― Supermarkets and Hypermarkets. This segment of ABG is in sync with my personal aspirations and it would help me in honing my marketing skills. This would be a win-win situation as it would help me in developing the required skills and I would help the group in reaching great heights.
Alongbar Baglary
PGP 1st Year
IIM Shillong