IIM Shillong – Part Of No Club Committee
I believe that any literature that can form an emotional connection with its audience and move them is something worth the read. So, when I was deciding upon what to write for the ABGLP Woo Me, I decided that I would write on a brief episode of my life which happened in the first year of my b-School which I believe many people can relate to. So, it goes like this. When I joined my b-school, I was ecstatic and in awe. I felt like the sky was the limit. Upon joining my b-school, I met a lot of amazing and talented people. There were people who had a lot of knowledge about various fields and were stalwarts in their respective areas of expertise. There were dancers, singers, sportsperson, debaters and many more. I was privileged to be amongst some of the most astute and tenacious persons in the country. There was a lot of harmony and coordination amongst everyone, but down the line, things started to change.
After the induction processes of the many student bodies, I along with many others observed a change in many people. The people who got into these student bodies started to look down on the people who unfortunately had not been able to make it. There was a gap that was getting formed between what now seemed to be like two ends on a spectrum, one that was now affluent and in charge of things and the other that was in a way getting left out and secluded. I was a part of this end of the zone, the one that was now facing a sort of inferiority and subservience from the people who thought they were above us just because of certain responsibilities that had been rested upon them. The situation became pretty aggrieved with many instances of disputes, arguments and quarrelling. The worst thing was that a lot of people who were very talented and had great potential to contribute to the college were not given a chance to do so. The unity and harmony that existed in the batch were now gone.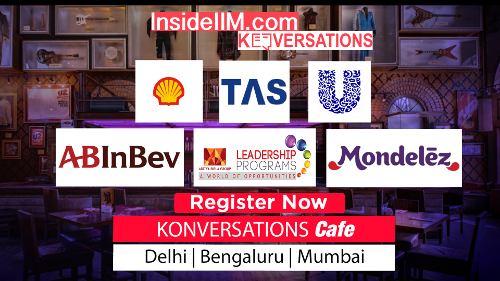 I, along with a group of people, was not down with this idea. If no one was going to act, then we only had to do something about it and hence, right from that moment, an ideology was born in the form of a group, which would be known to all by the name NCC. NCC stands for 'No Club Committee'. For a lot of time, this abbreviation has been stigmatized, but we have put in a lot of effort to make people feel proud of it. The NCC is like an opposition acting as watchdogs to keep a check on those who are at power so that there is no abuse of it by the club and committee members. Since I was the one who initially started this before the others joined in, I started to be known as the NCC Chairman. I know it sounds childish, but people attach a lot of respect to it. Our aim had always been to make the people, who did not get into any of the clubs and committees, feel content and make them take pride in being an NCC. We, as NCC, have tried to make almost everything that happens in the college as inclusive as possible and I'm proud to say that we have been very successful so far. The power of NCC exists because people believe in it and have faith in it. My goal though has never been to gain spotlight or attention, but it has been only to ensure on my end that people believe in themselves and that they never lose hope. I want people to never underestimate themselves. Well, with that being said, it's my last year at my b-school. I have gained a lot of knowledge and experience that has made me a more competent and qualified professional. My only wish is that the legacy of NCC continues in the years to come. I hope my juniors take up the responsibility to make sure there is a balance of power at all times and people feel proud to be a part of NCC. I want to end by saying that being an NCC is not a disgrace, but it's a way of living life and I for one am and will always be damn proud to be an NCC!
Aditya Birla Group
Now, coming to the next major question, i.e., which Aditya Birla Group company I would like to work for. The answer to that is simple and straight forward for me. I would love to be a part of the brand Louis Philippe. Fashion has had a prominent presence in the world as early as the fifteenth century and it is something that even today governs our lives immensely. I know that it's clichéd but making people happy makes me happy. People all over the world want appreciation and at the same time, they want to look respectable. It's simple math that when you look good, you feel confident and this gives you the way to achieve all your goals in life. Ergo, I would love to be a part of this process in peoples' lives. I want to know people, understand them and their problems and provide them with the best possible solution to make their lives better via fashion. Louis Philippe is a very notable brand with many customers who enjoy its products and thus, being a part of Louis Philippe will give me the chance and opportunity to connect with many people and enhance their lives via fashion.
Siddhant Singh
PGP 2nd Year
IIM Shillong