IIM Shillong – On The Path OF Success
Classroom plays a part of my B-school life in terms of either daily lectures or post lectures by the students to clarify various doubts. These lectures can be at times boring and tiring or surprisingly entertaining and engaging. There is one particular course we had in our first term named Self and Leadership Communication. Though that course is supposed to be more about the communication and leadership aspects, it turned out to be an eyeopener and enlightening in its own terms.
As every B-school participant knows that the first term is the most hectic of all due to its gruelling nature, this one course made me realize there is much more in life apart from the usual rat race we are running in. The Professor sowed in few thoughts and his life experiences which made me think that even a failure at a massive level should not have a greater impact in your life as it is a part and parcel in itself.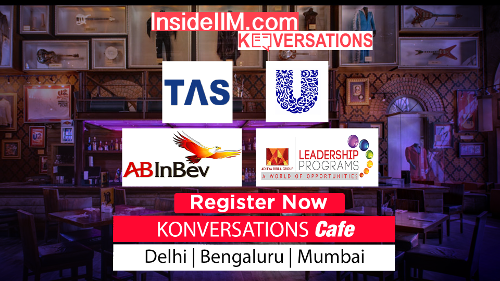 I can still remember one particular lecture where the stage was open for every participant of the class to share whatever they feel like sharing especially the memories of their life. Astonishingly many of my fellow participants shared their life experiences, most of which were on the darker side which was not anticipated by me as people generally don't like to share their personal tragedies or the hardships they faced in their life in public. That broke the wall and made us feel like we were a part of their family where they can share anything with us. That one lecture did not teach me anything on either leadership or communication, but the learning was on a holistic level where I came to know that even the people who were perceived as the epitome of success had faced a numerous struggle and a lot of failures on their path of success.
So far, I have learnt a lot about various aspects of business in the past year, but this lecture stood apart in its own way. It gave me a different angle to look at life.
Which ABG company would you want to work for and why?
The ABG company I want to work for is Hindalco-Almex Aerospace Ltd. The major reason I want to get into this specific company is the past connection and present opportunities in this industry. I have worked in the aerospace industry for about 4 years and now I want to get into a manufacturing firm as an operations manager. This company can provide me with an opportunity to excel in the field I am most interested in and in this way I can contribute to the company at my fullest potential. This company is a perfect strategic fit for both of my purposes.
Vignesh S
PGP 2nd Year
IIM Shillong