IIM Shillong – The Place To Be | Arihant Jain
When the view from the window of hostel is a mountain with varieties of trees on it, giving you a beautiful view of the natural beauty and the view from the lecture halls windows portraying the sun, mountains, trees and flowers, it seems like one is actually living in heaven. IIM Shillong, the campus in clouds is unique in many aspects. It is currently hosted in the summer retreat of the erstwhile Maharajas of the Mayurbhanj dynasty. The Palace was renovated by the Meghalaya Government but it is maintained like the royals still live here. The beauty of the campus along with the scenic beauty makes this place the best to be for budding managers.
The campus in clouds is what it is called since it is so close to the clouds that sometimes it feels like they are with us in the class, in hostel and everywhere living with us. Being situated in the state of Meghalaya, you will witness rains as soon as you reach this place. The clouds are there to welcome and rain throughout the day give a beautiful start to MBA.  Also, the weather of Shillong adds to everything that is present here. It is cool and chilly always. I mean I have never really needed to use fan. The air is crisp and fresh always. The summers are awesome as you can sit all day long under sun without barely breaking a sweat.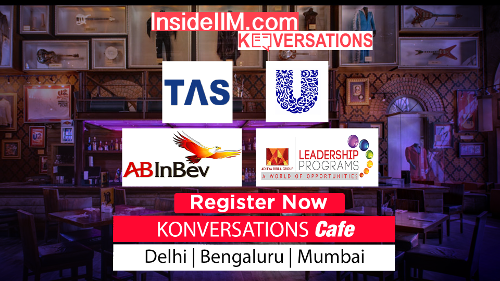 This opportunity to be at the campus in clouds is one not many people get. I am one of those lucky people to get into it. The journey towards it started from Delhi. When after three years of living in one of India's highly polluted areas I got the opportunity to spend two years of my life at this beautiful place. The journey from one of India's most polluted cities to one of the cleanest is what makes it more beautiful.
The days I have spent at this place are the most happening days I have ever had. While one requires huge energy and hard work in the rigorous MBA course, the beauty of this place helps you provide that energy. The rains, mountains and scenic beauty gives me the strength to survive at this place, it always feels like home here and add to that the family like care by the batch mates. When such scenic beauties are present all over the campus, I cannot think of a place more beautiful than this.
ABG company I would like to be part of
Having interest in Finance domain the ABG company I would like to be a part of is Aditya Birla Capital Ltd., since this is a conglomerate in financial services and is the holding company of all the financial services businesses of the Aditya Birla Group. Working here will help me to gain knowledge in the desired domain and get first-hand experience in different areas of financial services.
Arihant Jain
PGP 1st Year
IIM Shillong