IIM Shillong – The Place To Find Your Soul
"Why IIM Shillong?", so many people asked me this question so many times and I have tried so many different answers. My answers have never been able to satisfy them and I don't know if they ever will. But just after 15-20 days at IIM Shillong I have the answer for myself. I don't know I am dreaming or not, I don't know I am being rational or not, I don't know I am being biased or not but I think everyone, no matter he/she is an MBA aspirant or not, should experience the way of life at IIM Shillong.
IIM Shillong has a unique way of teaching management, the sustainable way which no other B-school in India has. But that's not what makes IIM Shillong special. It is the way IIM Shillong changing the life of north eastern people, it is the way IIM Shillong teaching ethical values, it is the way IIM Shillong reminds us why IIMs were built in the first place what makes IIM Shilong so special, so different.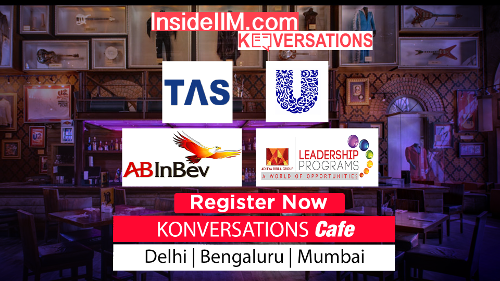 If someone asks me about life at IIM Shillong I will just ask a few questions in return. How does it feel when you are in a class at 10.00 in the morning and suddenly you realize you are inside clouds, you can't see anything but clouds around you? How would you react if I tell you that there is a day long trek in your syllabus, yes in your 'syllabus'? What if I tell you that I had the best experience in my life in that trek (though I am a trained mountaineer and I did so many long treks before)?
It was the dawn of 8th July when we started our learning beyond classroom program after 5 days of teaching on sustainability. After 2 hours we were in front of an ancient mysterious sacred forest. We were roaming around like a bunch of aliens in wonderland, astounded by the beauty of its' wilderness. It was the first time in our life we came to know that there are many sacred, 'secret' forests in the world and there are people who worship and protect those forests. Around 2 hours later the actual trek stated. It was the once in a lifetime journey through the mountains and clouds. I don't have the poetic ability to describe how it was, I will not even try to describe it, actually I should not spoil it because I want each and every person to experience what we have experienced. I will only say –
"And into the mountains, I go to lose my mind and find my soul."
Which ABG company would you like to work for and why?
Answer: I would like to work for Aditya Birla Fashion and Retail Limited, because the company aims to catalyse the business of fashion through superior infrastructure and experiences to achieve a brighter future. To realise the aim, the company requires people like me who have a creative approach and out of the box thinking ability, to help the company to reach newer heights. The company is India's number one Fashion lifestyle entity and promotes sustainability by the ReEarth initiative. The company will help me to improve my skills in the sales domain so that I can my best to create a win-win situation.
Abhijit Kandar
PGP 1st Year
IIM Shillong