IIM Shillong – The Place To Be
Sometimes a few days are enough to establish a connection and sometimes a lifetime also falls short. I walked in the campus a few days back and it already feels like this is where I belong. The first thing that hits you when you enter IIMS, is the natural beauty around. It's majestic, it's uplifting and anyone is blessed to spend their 2 years in such an environment.
I got my offer letter, started packing, arranged the documents, booked the tickets and was all set to start a new journey and then anxiety started setting in. But the anxiety soon turned into excitement while I was on my way to Shillong from Guwahati. It was literally the journey to the Campus in Clouds.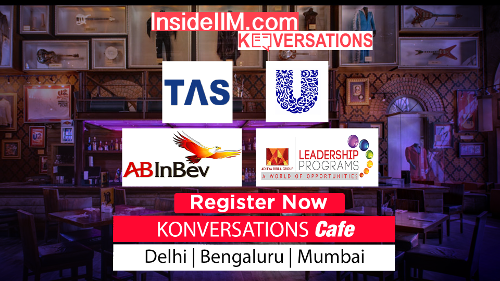 The campus is former summer palace of the Mayurbhanj Kings of Odisha and thus it has a rustic feeling to it. Here, you get to witness all four seasons in a day. It's raining in the morning, sunny in the noon, breezy in the evening and really cold at night and thus you get the best of all world here.
IIM Shillong is a nature's lovers paradise and professors also feel the same. In how many colleges does it happen that after a three hour long lecture the professor sends the students for a hike so that they can be fresh for the next lecture. Birthdays in quad area, the sense of belongingness and being there for each other like a family makes everything fall into place when homesickness strikes in. Rooms are just for sleeping because the entire campus is our home.
So, a typical day at IIM Shillong? I can't say because life here is always full of surprises. You will be all relaxed after the last lecture and deciding to sleep and tada! Podium session scheduled. But that's what B-schools are for, you will and you have to learn to manage.
IIM Shillong, for all of us is a dream that came true to fulfill rest of our dreams.
So, to sum up:
4 hours of sleep
3 cups of coffee
2 tired eyes
1 common purpose
If you are a participant here, you have signed up for this but believe me, all this is worth it!
Aditya Birla Group
The ABG Company that I would like to join is Idea as it has huge growth prospects in front of it. The merger with Vodafone will make them a market leader and for any manager it would be a dream come true to work in such an organization.  As a person who is always looking forward to succeed in life, this Company would give the required exposure and hence help me in achieving my dreams.
Nishita Garg
PGP 1st Year
IIM Shillong